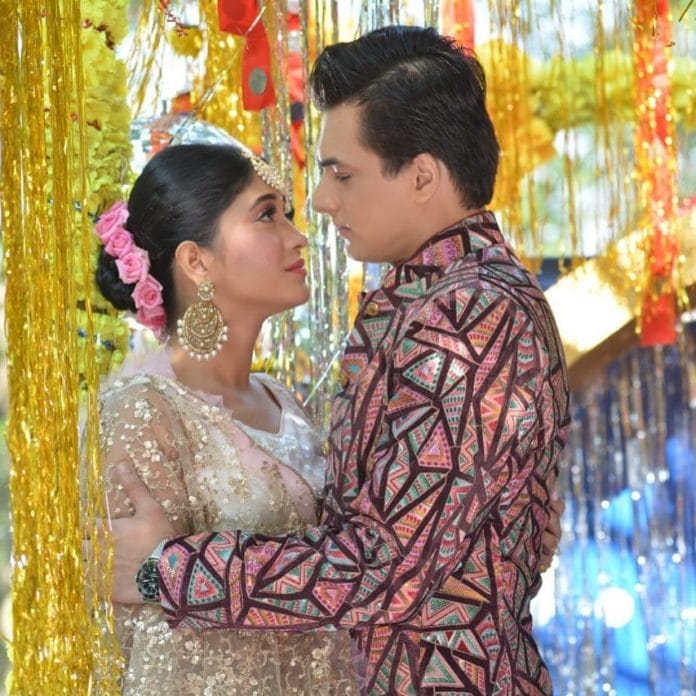 Star Plus's Yeh Rishta Kya Kehlata Hai is going through a big twist which will determine whether or not the most loved lead couple will be destined to live together or not. This big twist is leading to a lots of confusion among the fans. The twist of who between Naira(Shivangi Joshi) and Vedika (Pankhuri Awasthy) gets to stay with Kartik(Played by Mohsin Khan). 
According to the current track Kaira are excited for their upcoming wedding but all the rituals see a hurdle with Naira's wedding attire getting burnt or Naira falling of the stairs, etc. On the other hand Vedika is mentally disturbed due to all the rituals of Kaira wedding, she is confused whether she should proceed with the divorce or not. This confusion of Vedika leads to Kaira wedding hanging in the middle of nowhere.
Dadi is suspecting that Vedika is behind all the hurdles that are coming in the rituals and blames her and gives Vedika a final warning to keep her distance from Kaira. Whereas, Vedika's friend suggests her to be selfish and not proceed with the divorce if she doesn't want to. This leads to a situation where Vedika is really considering to back out from her decision of giving divorce to Kartik.
This track has made all the Kaira fans anxious about the future of Kaira. They are requesting the makers to not ruin Kaira again. After a long time the fans have finally seen Kaira romance like initial times of Kaira. Fans have started trends, hashtags, tweets to request the makers.
Will the makers listen to this request of fans? What will Vedika finally decide? What is stored for Kaira? Well the answer is that all this confusion is mostly going to end by the end of this christmas week. Surely the show will gain TRP due to the suspense they are maintaining among the viewers. We hope to see some good news for Kaira and the fans. 
Keep following us to know the latest information regarding the confusion and upcoming twists in Yeh Rishta Kya Kehlata Hai! Do share your msg for the makers and do share your views on the current track!