Dashing actor, Abrar Qazi made his television debut with Colors show 'Gathbandhan'. His character Raghu made him earn millions of the fans worldwide. Raghu was goon in the show, yet he captured the heart with his flawless performance. In the show Abrar was paired opposite to the actress Shruti Sharma. And his jodi with the actress has a separate fan base. Shruti played the character of Dhanak in the show. Dhanak was IPS and her jodi with goon impressed a lot. Raghu and Dhanak melted the screen with their sizzling performance.
Not only on-screen; fans also adore Abrar and Shruti's off-screen bond too. Duos simply look perfect together.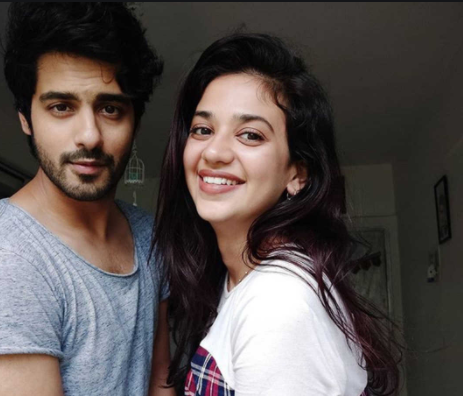 Abrar currently is seen in Star Plus show 'Yeh Hai Chahatein'. He is rocking like a star in a show. Actor is paired opposite to Sargun Kaur Luthra. Fans fall for the couple ever since the Abrar and Sargun's character bump into each other for the first time. The duos as Rudraksh and Preesha have a separate fan base too. They leave the fans awestruck with their adorable bonding. Though, real romance between the duos not yet started but fans adore the adorable jodi of Rudraksh and Preesha. Show Yeh Hai Chahatein's storyline fetched the audience's attention. Abrar as Rudraksh is also winning fans heart with his top notch performance.
But the question is which actress amid Shruti Sharma and Sargun Kaur Luthra; has the captivating chemistry with Abrar Qazi.
Well, for us both the actress looks good with him, still we would like to know from you. Who is your favorite actress opposite to Abrar Qazi. Choose between Sargun Kaur Luthra and Shruti Sharma? Shoot your answers in the comment section below.
Stay tuned with us for more news, spoilers and latest updates.