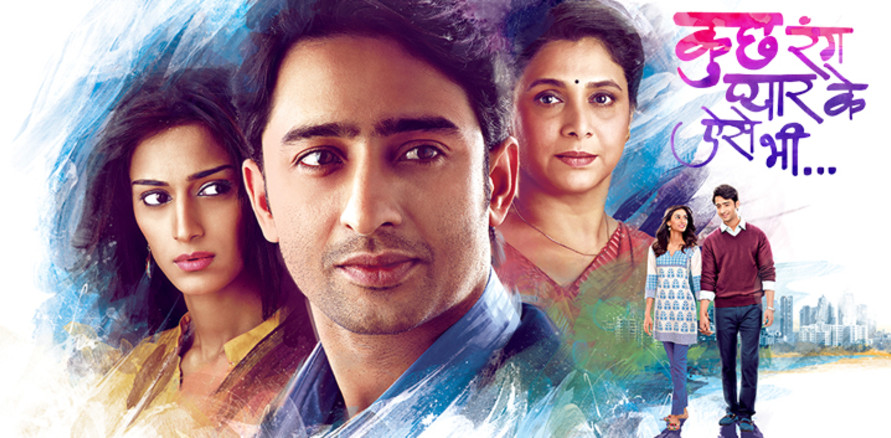 'Kuch Rang Pyaar Ke Aise Bhi' was a breath of fresh air when the show actually aired. The story revolved around Dev Dixit, a successful established businessman, his single mother and the doctor appoints for his mother, Dr. Sonakshi Bose. Dev and Sonakshi's love story became talk of the town DevAkshi as fans fondly called them aoared high in viewers' heart.
The show was loved so much that when the channel decided to scrap the show abruptly, fans trended on social media to bring them back. The show was restarted with a season 2 within a week of its end.

Realistic Characters
The characters of the show were realistic. There were no characters in heavy jewellery or getting kidnapped every second day. The characters had real approach and had dialouges that never went over the top.

Fresh storyline
The story of 'Kuch Rang Pyaar Ke Aise Bhi' was absolutely fresh..At a time when supernatural genre was gaining importance on TV and every other show was trying to experiment with it no matter the genre of the show. Kuch Rang Pyaar Ke Aise Bhi was a story woven around Dev, his mother and his love. The treatment was of the story where nobody was a vamp and was always situational is what made the show stand out among the crowd of non sense that was being served at that time.

Inter links of characters
The show portrayed the inter relations beautifully. Supporting characters were never just there to give reactions and fill the blocks in a scene. Every character was opinionated and was stirred the plot or sub plot in a further director meaningfully. Be it Dev-Ishwari, Sona and Sona's parents,Dev's sisters everyone had a significant role to play.

Handling Divorce and aftermath
The show wasn't perfect but handled divorce in a much healthier way than most ITV shows. In the show, Sonakshi never hid any secret about her father from her daughter nor the daughter kept asking for his father. Not to say it doesn't happen in real life but the truth is even seperated children live a normal life in a healthy space. The show potrayed Sonakshi as a headstrong single mother who could make her child feel secure enough even if she wasn't with her father. It was new and very empowering to watch on TV.

Sona-Ishwari Relationship
Sonakshi and Ishwari were not perfect. They weren't the best ideal in law duo and had their own share of problems, doubts and disappointments but none of them were vamps and could work together when situation demanded. Not just Sonakshi but Ishwari could bow down too and that was rare in ITV cases.

The Love story of DevAkshi
DevAkshi had a lot of mills & boons story at heart always. Unlike many ITV shows, Sonakshi, the girl was the first to fall in love with Dev. Their love story had everything from chocolates and flowers to angst and pain. The one thing that was very fresh wad that they weren't totally opposite each other and had matching idealogies in more ways. Both were family oriented people and valued every relationship.
DevAkshi was a gem and that's probably the biggest reason why Dev Dixit and Sonakshi Bose are still so cherished. We miss watching thiss love story and now with the rumors mill abuzz with the comeback of Kuch Rang Pyaar Ke Aise Bhi Season 3, we can't help but get excited.

Do you miss them too? Do tell us in the comments!