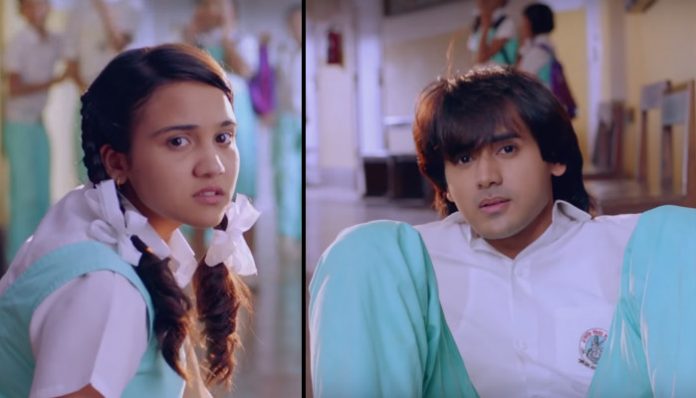 Ye Un Dino Ki Baat Hai is one show which is popular among all ages. Why? The reason is simple. The story has its way to enter into hearts of viewers. Nowadays, any show is successful if it hits the right chord with all generations and is popular on social media. Ye Un Dino serves the right platter for everyone despite of age differences.
Romance of Gen Y in Gen Z era:
The content of the show bring back the romance of Gen Y in Gen Z era. It's was captivating for a millennial to watch how their parents must have romanced in their age. Also, it bring reminisce of the past for their parents which might have bought some sweet bitter memories to ponder.
---
Also Read : 5 reasons why Ye Un Dino Ki Baat Hai is a bridge between generations
Power of Innocent Love:
The show dates back to the times when love used to be innocent. There were many taboos in the society for love which includes social, cultural and financial differences. Nonetheless, love itself was a taboo. Certainly, to exhibit a romance of that age was difficult but Ye Un Dino team has done marvelous job to strike a balance.
Performance of leads:
One cannot ignore the fact that understanding of leads Randeep Rai (Sameer) and Ashi Singh (Naina) for their characters is perfect. Despite of belonging to this century, they tried to relive a romance of their parent's time and were successful. Chemistry between them to display little nuances of that age makes an astounding connection
Relatable Characters:
Besides leads, other characters are relatable. Viewers saw a reflection of their parents, grandparents, aunts and uncles in those characters. They live in the moments of Ye Un Dino and enjoyed it to the fullest.
A young star cast:
The show covers a romantic story in a family story. No romantic story is complete without friends and siblings. It also sponsors a star cast which was young and energetic. Their charisma and nuances were the blood line of this serial.
All in good times:
Ye Un Dino marks an age when friendship and trust was a core trait of a bond. People were naive to treachery and distrust. Viewers watched the real love, friendship and trust is, traits which are gradually getting extinct nowadays.
Like they say, all good things come to an end. So, is this show. Though, a fan's heart yearns for more but creators have decided to make a different call. It's heart wrecking that how such a great show is finally reaching its destination but the journey was definitely wonderful.
Though, there may be hundreds of more reasons which can be written here in praise of the show. So what was your reason to get hooked up to Ye Un Dino. Do write in comment box. Let's Get Bizzin!!