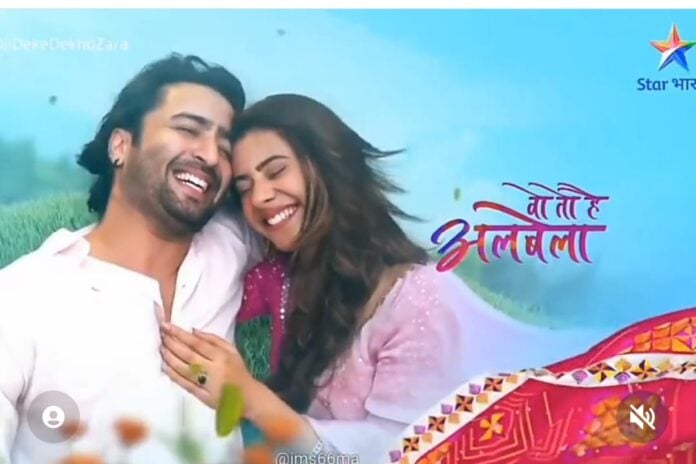 Woh Toh Hai Albela Upcoming Story, Spoilers, Latest Gossip, Future Story, Latest News and Upcoming Twist, on Justhowbiz.net

The episode starts with Sayuri blabbering to Kanha buy Kanha acted along with her. Rashmi made arrangements for the girl who she found for Kanha and says about it to Dadi Mausi. Dadi Mausi gets confused. Sayuri indirectly Kanha the CCTV cameras and Kanha finally sees it. He now understands why Sayuri is behaving weird. Nakul searches for his wallet and Saroj bring it to her. He thanks her while Saroj recalls his moments with Kanha when Kanha took care of him from his childhood.
She says that they were like Ram and Lakshman and reminds him that his Ram is struggling in his Sita's memories. She pleads him to understand his condition and leaves the rest to his choice. He thinks about his moments with his brother and gets a smile on his face. Rashmi notices it from outside and fumes that people are spoiling her efforts but she promises to not let that happen. She waits for Vidya to come home.
Vikranth is furiously coming back home. Yash tries calling Kanha but he doesn't pick up. Vidya comes there and Rashmi happily invites her home. She introduces her as childhood friend of hers and Sayuri. Indrani says she never met with her but Rashmi says that she resides very far from them and her school mates. She says that Vidya is the one who is taking care of her father and family from the day her mother passed away and continues to shower praises about her saying that she is like Sayuri who cares about family and relation. Dadi Mausi interrogates her whether she wouldn't want her own personal space but she acted like she only valued the family most. Rashmi praises her in her mind. Vikranth comes home and Yash is worried that Kanha is not picking up his call.
Kanha writes a note to Sayuri and gives it to her and Sayuri hides it. Vikranth comes there and asks the tailor about why she wearing the gents shoes. Sayuri says that it's Unisex shoes and anyone can wear it. She tries to send away the girl but Vikranth skids her and she falls down. Her face cover falls down and Vikranth finds that it's the same woman tailor. Kanha watches it from window and relieved that he saw Yash's message on time. Vidya takes her leave and Saroj really likes her. Dadi Mausi asks her not to take decision in haste and find few more girls and then decide. Saroj is very much impressed with Vidya that she doesn't want anyone other than her.
Dadi Mausi is confused. Vikranth apologizes the tailor and sends her out. He locks the door and comes to Sayuri who hides the note given by Kanha. Vikranth says that he's very much happy seeing her accepting him whole heartedly. He says that he finally trusts her completely and can't wait to be a happy family with Kuku. Sayuri smiles and he leaves. Once he left, Sayuri says Kuku to not say Vikranth that two aunties came to take her measurement. She says one among them is her Kanha and asks her to hide it. Kuku agrees smiling.
Precap : Kanha will say Yash that there is a big thing which Sayuri couldn't say to them and they need to find it. Sayuri will be singing lullaby to baby through video call when she will notice a board sign "Sanket Construction"
Click to read
Woh Toh Hai Albela 23rd January 2023 Written Update: Sayuri's act confuses Kanha.