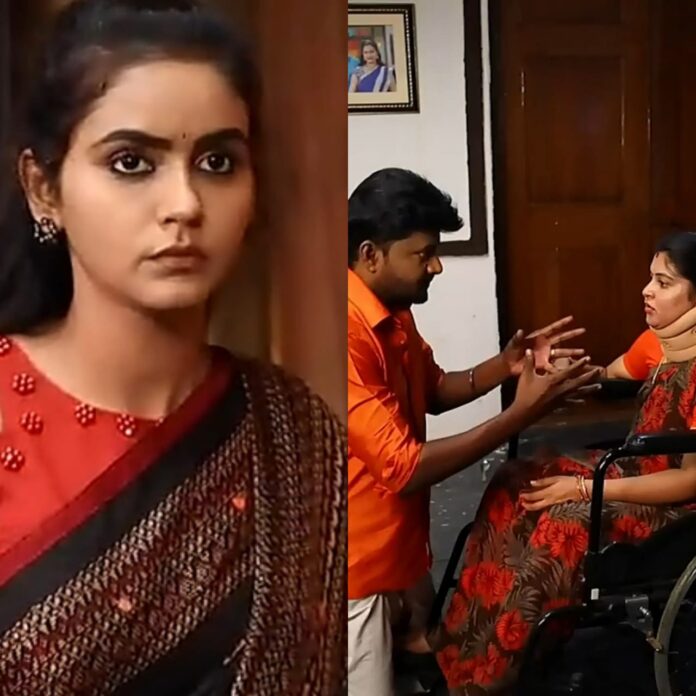 Yaaradi Nee Mohini Spoilers, Latest Gossip , Future Story, Latest News and Upcoming Story
Yaaradi Nee Mohini is a drama series that spins around Muthurasan, a widower, Chitra, his deceased wife and Vennila, a village girl. Nilambari, Muthurasan's stepmother wanted him to remarry a girl of her choice in order to acquire his property. But Muthurasan marries Vennila, who loves him from the bottom of her heart. Nilambari tries her best to harm Vennila, but Chitra spirit protects Vennila every time…Muthurasan is unaware of Nilambari evil plans..
In the previous week ……… Vennila is surprised at Nilambari, Swetha and Poongothai's changed behaviour. Nilambari pretends to be nice with Vennila and leads her to change her mind, but Vennila refuses to accept their apologies…

Vennila tells Muthurasan of escaping from the Nambothri. Meanwhile, Swetha and Nilambari frown as Karthik compels Vennila to reveal the truth to Muthurasan.
The family is elated as Muthurasan's eye sight is restored.. Muthurasan expresses his gratitude to the doctor for his help..Nilambari is aghast to see Swetha back.. Swetha apprises Nilambari of everything..
Muthurasan loses his temper at Vennila as she apprises him of all the occurring. A furious Muthurasan tells Karthik to make arrangements for Swetha and Krishnan's marriage.
Maruthu conspires to kill Muthurasan, but Nlambari stops him… Muthurasan's anger disappears when Vennila informs him about her pregnancy. Vennila shares a good news.. An elated Muthurasan shares the good news with the family..

In the latest episode… Muthurasan agrees to forgive Swetha. Swetha decides to seek revenge… Swetha laments about her humiliation and shares her plan with Nilambari..Krishnan tells Karthik the reason for losing his sleep…

In the next upcoming episode… Maruthu went to Kalai room and trouble her… Chitra spirit arrives and beat Maruthu… What is Swetha's plan? will she marry Krishnan….
Upcoming episode will answer it…
To know about further just stay with us…and find out what happens next….