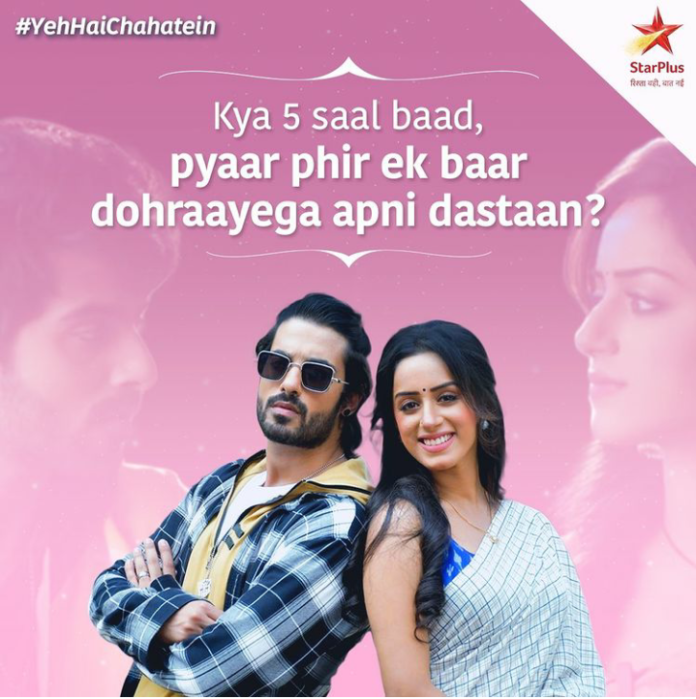 Yeh Hai Chahatein Upcoming Story, Spoilers, Latest Gossip, Future Story, Latest News and Upcoming Twist, on Justhowbiz.net

Episode begins with Preesha tells Gopal that Rudraksh is hurt and he needs time to become normal. But today Vasudha crossed all the limits by talking like that with Sharda. She adds that Sharda supported her always and Vasudha should not have insulted Sharda. Gopal tells her that Vasudha says so much in anger and goes to talk to her. On the other hand, Sharda tells Rudraksh that she thought everything is not fine between him and Preesha but never thought this would be the reason. He tells her that Preesha betrayed him by hiding the truth from him.
He adds that he is hurt not angry. She tells him that Preesha has done so much for them and they can't ignore the good things she has done for them. He tells her that he fixed CCTV cameras in their house. He informs her that he saw her phone with Vasudha and she called someone from the latter's mobile. She tells him that Vasudha is also a mother and can't think to hurt her kids. She asks him to concentrate on the ceremonies.
Next day, Vasudha sees Revati in the temple. Revati thinks that she is glad that Vasudha didn't see her with a man. Vasudha asks Supervisor to buy jasmine flowers. Sharda sees them but didn't hear anything. Revati learns that Saaransh and Ruhi planning to pour haldi on Rudraksh and Preesha. She praises the idea and says that Rudraksh and Preesha will like this surprise.
After some time, Rudraksh and Preesha comes to the stage. Kids makes them sit on golden tub ( Title song plays in the background ). They applies haldi on them. Then elders applies haldi on the couple. Kids dances with their parents. Kids stops Rudraksh from leaving and says that there is a surprise for them. Staff throws flowers on Rudraksh and Preesha. Preesha starts sneezing because of her allergy. Rudraksh picks Preesha and takes her to their room. Kids wonders that from where flowers came. Rudraksh gives anti-allergic shot to Preesha. Khuranas and Srinivasans comes there.
Vasudha blames Sharda by saying that the latter was instructing the decorators. Sharda blames Vasudha and says that she saw her talking to Supervisor too. Vasudha asks her that why she will put her daughter's life in danger. She adds that Sharda done this because Preesha hided that Yuvraj murdered Rajeev. Rudraksh sends kids from there. Rudraksh and Preesha asks Sharda and Vasudha to stop fighting. Supervisor comes there. Rudraksh asks him that who changed from haldi to flowers. Revati comes there and says that she changed it but she was not aware of Preesha's allergy. She apologizes to Preesha and leaves from there.
Sharda reveals about CCTV footage. Vasudha defends herself and yells at Sharda for accusing her. Sharda and Vasudha leaves from there angrily. Revati hears everything and thinks that this is what she wanted. She adds that something big waiting for Preesha.
Episode ends.
Precap – Snake bites Preesha while saving Sharda.
Click to read
Yeh Hai Chahatein 18th May 2022 Written Update: Revati creates a rift between Vasudha and Sharda