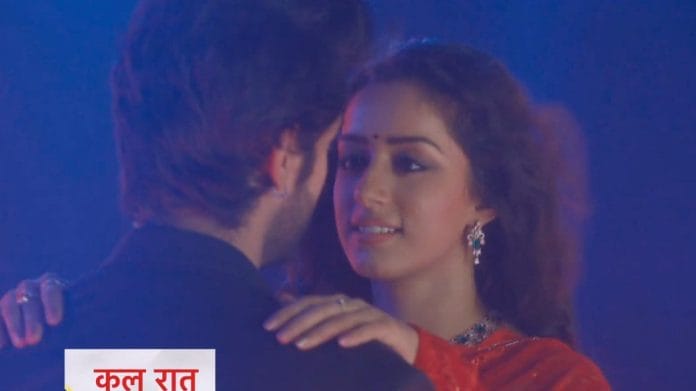 Yeh Hai Chahatein Spoilers, Upcoming Story, Latest Gossip , Future Story, Latest News and Upcoming Twist on justshowbiz.net
Star Plus show Yeh Hai Chahatein is always on top because of the interesting storyline. The twists and turns of the show have glued us to the screens. Now, Preesha decided to return to Rudraksh so it will be intriguing to watch that what going to happen in the future episodes.
In the current episode, Rudraksh asks Preesha that why she is stopping herself and tells her to return to him. She tells him that she want to live with him and informs him that she needs to talk to Armaan first and leaves from there. Armaan gives Rudraksh's medicines to Preesha and the latter apologizes to him for accusing him. He tells her that now he knows that how much she loves Rudraksh and asks her to reveal about their fake marriage to Rudraksh. She tells him that Anvi is still her daughter and she will explain her everything and she can understand his feelings but she is helpless and thanks him for everything he did for her till now.
Other side, Ahana signs on the papers and Lawyer gives the list of the Khurana properties to her. Meanwhile Krishna collides with one lady while playing. Ahana sees that lady and asks her that what the latter doing there. That lady asks her about the money. Ahana tells her that she will transfer the money tomorrow. Preesha asks Rudraksh to go with her on a date tomorrow. Then she reaches Thakur mansion and Digvijay asks her that how can she leave Anvi. Anvi cries and asks Preesha to not go anywhere leaving her.
In the upcoming episode, Rudraksh and Preesha will go for a date. Bunty will inform Rudraksh that someone selling the latter's recording studio. Rudraksh will tell him that which means Saaransh could be alive because trust fund was seized till now. Preesha will wait to say to Rudraksh that she never married Armaan.
Will Preesha get an chance to reveal the truth to Rudraksh? Will Preesha be able to convince Anvi?
All these questions will be answered in the upcoming episodes.
To know what will happen next in your favorite show Yeh Hai Chahatein, stay tuned to this space.