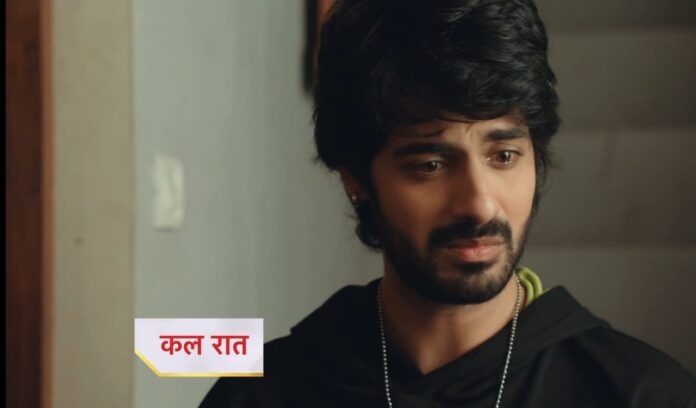 Yeh Hai Chahatein Spoilers, Upcoming Story, Latest Gossip , Future Story, Latest News and Upcoming Twist on justshowbiz.net
Star Plus show Yeh Hai Chahatein is always on top because of the interesting storyline. The twists and turns of the show have glued us to the screens. Now, Rudraksh and Mishka knows that Venky didn't rape Mishka so it will be intriguing to watch that what going to happen in the future episodes.
In the current track, Rudraksh informs Mishka that test result is negative. He asks her that what exactly happened that day. She explains everything and she don't remember what happened after he closed her mouth. He tells her that Venky tricked her to stop this marriage. He lies to everyone that Mishka has been raped according to report. Vasudha tells him that culprit would be someone else. Preesha tells her that if report is positive then she need to find out the culprit and she is sure that Venky is innocent.
After some time, Mishka informs Rudraksh that she scratched Venky's shoulder to escape from him. He finds bruises in Venky's shoulder and shows it to Preesha and others. He lies that there was skin in Mishka's nail so he needs Venky's DNA sample for test. Preesha agrees for test. Later, Rudraksh shows Venky's kurta piece to Preesha saying that Mishka found it in her room. They confronts Venky. Vasudha defends Venky. Preesha asks her to not defend Venky now because they can't ignore this proof too. Vasudha tells them that they will talk after getting the report. Venky thinks that Rudraksh playing really well because he didn't rape Mishka still Rudraksh trapped him.
In the upcoming episode, Mishka will ask Rudraksh that Venky didn't rape her and they didn't get any skin in her nail too so what will happen if Preesha got to know about it then. Later, Venky will submit Mishka's original report. Preesha will learn that Rudraksh lied to her and she will throw him and Mishka out of the house.
What will be Preesha's next move? Will Rudraksh be able to convince Preesha?
All these questions will be answered in the upcoming episodes.
To know what will happen next in your favorite show Yeh Hai Chahatein, stay tuned to this space.