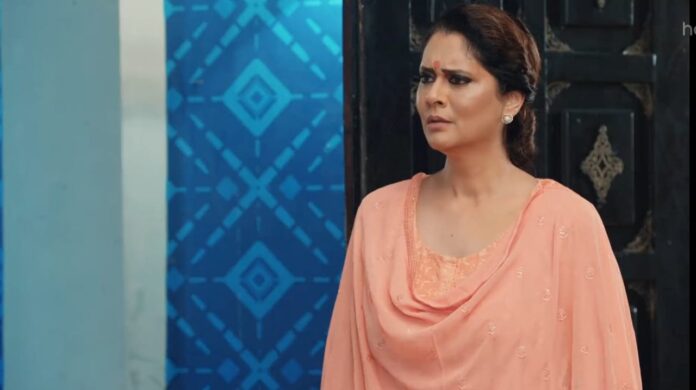 Yeh Hai Chahatein Spoilers, Upcoming Story, Latest Gossip , Future Story, Latest News and Upcoming Twist on justshowbiz.net
Abrar Qazi and Sargun Kaur Luthra starrer Yeh Hai Chahatein is one of the top Star Plus show because of the interesting storyline. The twists and turns of the show have glued us to the screens. Revati ruins Rudraksh and Preesha's haldi ceremony too so it will be intriguing to watch that what going to happen in the future episodes.
In the current track, staff puts the blame on Sharda. Revati proves that call came from Sharda's phone to staff's phone. Rudraksh asks to end the topic and go downstairs to continue the engagement ceremony. Preesha says that they trust Sharda and someone framing Sharda definitely. Revati tells Rudraksh that there are no CCTV cameras in his house or else they could have proved Sharda's innocence with CCTV footage. After some time, Rudraksh and Preesha exchange the rings. Rudraksh asks Preesha that why brought small ring for him. She tells him that he selected a glittery outfit for her that's why. Later, Vasudha scolds Preesha for defending Sharda. Revati hears that and instigates Sharda against Vasudha. Vasudha tells Preesha that Yuvraj murdered Rajeev and the latter forgot to tell about it to Rudraksh when it's a small matter why Rudraksh thinking of leaving her. Sharda hears that and questions Preesha. Vasudha defends Preesha and scolds Sharda for questioning Preesha. Rudraksh checks the CCTV footage and sees Vasudha calling someone from Sharda's phone. Revati sees that and thinks that how she gave Sharda's phone to Vasudha to put for charge. And then she gives missed to Sharda's number. Then Vasudha calls back on that number. Revati thinks that she knows that Rudraksh fixed CCTV cameras in his house and smriks. She says that she will make them each other's enemies.
In the upcoming episode, Flowers will falls on Rudraksh and Preesha instead of haldi during haldi ceremony. Preesha will start sneezing because of allergy. Sharda will blame Vasudha. Rudraksh will question the decorator.
Will Preesha defend Vasudha? Will Rudraksh confront Vasudha?
All these questions will be answered in the upcoming episodes.
To know what will happen next in your favorite show Yeh Hai Chahatein, stay tuned to this space.