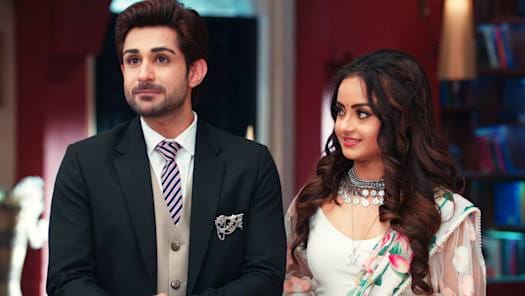 Yeh Hai Chahatein: Raghav, Samrat's (Abrar Qazi) fierce fight unfolds murder mystery twist
Star Plus popular daily soap Yeh Hai Chahatein is awaiting for major turn in the storyline.
Samrat's life comes down shattering as history repeats itself with him, Samrat finds Nayan sleeping with Raghav.
Samrat recalls how the same happened at the time he was married to Mansi.
Samrat fierce avatar kills Raghav
Samrat and Raghav had fierce fight and Samrat even warns to kill him, the news goes viral on media.
Raghav and Mansi laughs at Samrat for being at the same spot everytime, Nayan tries to clear the air but of no use.
While now the much awaited twist unfolds as Raghav gets murdered.
Yes, Raghav gets murdered and it's all blame comes over Samrat as he had warned to kill him.
Nayan is shocked with this development as Samrat gets arrested in murder charges, Mansi smirks at all the drama.
Is it Mansi's game plan? Will Nayan be able to save Samrat from this tragedy?
Stay tuned for more exciting updates only on justshowbiz.net