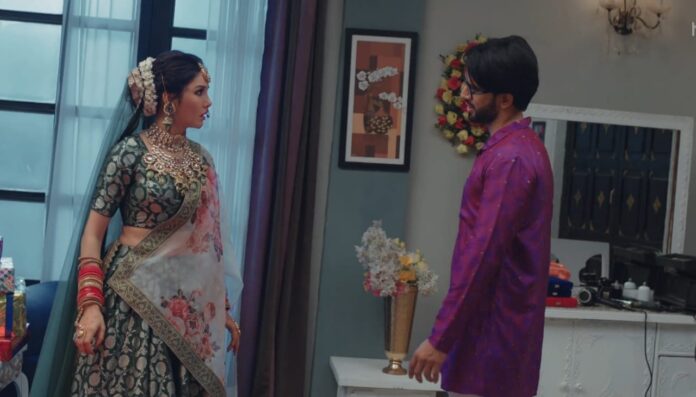 Yeh Hai Chahatein Spoilers, Upcoming Story, Latest Gossip , Future Story, Latest News and Upcoming Twist on justshowbiz.net
Star Plus show Yeh Hai Chahatein is always on top because of the interesting storyline. The twists and turns of the show have glued us to the screens. Now, Venky trying to rape Mishka for revenge so it will be intriguing to watch that what going to happen in the future episodes.
In the current track, Venky saves Rudraksh so everyone thanks Venky. Rudraksh hugs Venky and murmurs that he won't let him stop Mishka's marriage. And Venky challenges him saying that he won't let him spoil his plan and he will ruin Mishka's marriage for sure. Later, Preesha understands that something is bothering Rudraksh and she asks him about it. He decides to catch Venky red-handed once Mishka's marriage gets over after talking with Preesha. He goes to Mishka's room to protect her from Venky. Venky notices Rudraksh outside Mishka's room.
After some time, Preesha informs Rudraksh that Saaransh is missing. Rudraksh asks Mishka to not open the door for anyone except him. He and Preesha searches Saaransh and finds him in the car dicky. Preesha asks him that how he reached there. Saaransh tells her that someone called him outside and then that person put him in the car dicky. Meanwhile, Venky enters Mishka's room and reminds her about her accusation and tells her that, that's going to become true now which shocks her.
In the upcoming episode, Venky will tell Mishka that she ruined his life so now he is going to ruin her life. He tears her clothes when she tried to escape. Preesha knocks the door and Venky closes Mishka's mouth to stop her from screaming. Later, Rudraksh and Param breaks the door when Mishka didn't open it.
What happened to Mishka? Will Venky gets caught?
All these questions will be answered in the upcoming episodes.
To know what will happen next in your favorite show Yeh Hai Chahatein, stay tuned to this space.