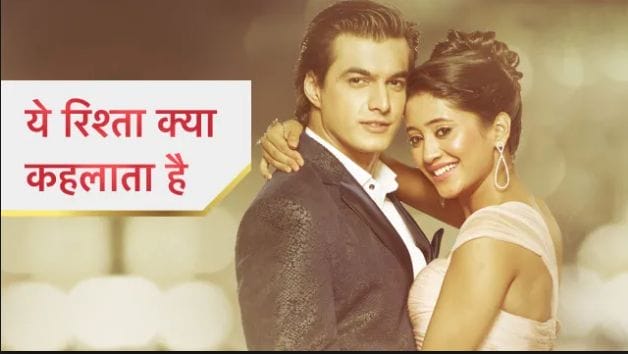 The episode starts with Naira asking Kartik to go home as Vedika will be waiting for him. Kartik tells what is the need to mention her and if she is taunting him, he is going anyway. Naira apologies to Kartik saying she said that unconsciously.Karthik apologies for sleeping Kairav. He says he was scared and that is why he yelled at him. He says he will spend the whole day with him tomorrow and they play lots of games. He says goodnight to Naira and leaves.

Goenka's family is worried about Vedika and Surekha gets Vedika letter from the cupboard. Kartik reads her letter. Vedika explains she is going to America to meet her bua, and apologies for not informing anyone

Gayu and Dadi everyone taunts Vedika but Manish supports her saying maybe she is emotional and doesn't have time to inform us. Swarna says it's good because she may feel bad seeing Kartik and Kairav's birthday celebration. Everyone agrees with her.

Kairav denies to play with Naksh and Naira says his mood will be better if he sees his father. Naksh and Naira plan to bake cakes individually for 2 birthdays. Naksh asks her whether Kairav knows about the same birth date. Naira says he doesn't know. Naira Wants to search the shop for her work and Naksh supports her decision and asks her what work she going to do. Naira says Dance or Yoga academy.

Kairav says he hates his dad to Vansh and Vansh says he also hates his papa and both think why father always angry with their kids. Kairav asks to Vanish to plan something because their previous attempt is failed. Vansh says he won't go anywhere until his birthday but Kairav says he doesn't want to celebrate with Kartik.

Kartik checking birthday arrangements and Swarna and Manish think he will be a great father. Naira asks Kairav to enjoy with nannies so she can finish her outside work and then she explains to him he is going to celebrate his birthday with his dad. He nods ok but seeing Kartik call he left the place leaving Kartik video call.

Without noticing call, Naira gets ready and Kartik notice her every action admiringly and reminsces their precious moments. Naira searches for her phone and shocked seeing Kartik on call and asks him why he didn't cut the call. He says because his eyes didn't move from her . Naira says she will contact him later. Kartik asks her when she'll return so he can meet her and Vansh to discuss birthday plans. Naira explains to Kartik about her planning to work here and he supports her decision.
Precap: Kairav tears his pictures with Kartik and thinks I hate you, Papa, I don't want to celebrate birthday my birthday with you. Kartik and Naira come to Kairav's room and get shocked.