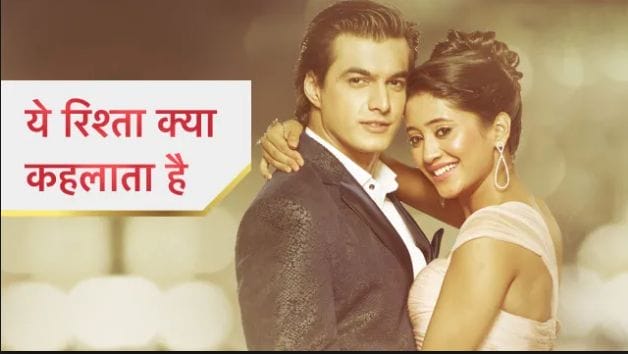 The Episode begins with Kartik is heartbroken and is missing Kairav and Naira. Vedika tells him that she prepared bitter gourd curry as he likes it but Kartik is not in a mood to have anything in happiness.
Kartik imagines Naira and Kairav around himself and then he feels upset over this. Kairav is playing chess with Naksh and is saying my camel goes straight when great grandmother brings the laddu of coconuts
she asks Naira is the doctor restricted him from having these kinds of food? Naira says it is allowed and she feeds them to Kairav and asks Naksh to make him eat also. Naira comes to her grandmother and says even if I am allowed to eat the laddus. She asks for an apology from her grandmother and says she has done a mistake and now she should forgive her as she realized her mistake now. Naira says if you are not okay with me then inform me now and I will leave. Grandmother tells Naira that if you again want to go back then I'll slap you. Naira hugs her and they had a family reunion with each other. At night, Kartik is missing Kairav and thinks to call him and then think I already talked to him more than 2-3 times. How many times I will call him now?
What should I talk to him now? Vedika is entering her room thinking that maybe Kartik will be inside and she is shocked when she opened the door of her bedroom.
Kairav is also missing his father and he thinks about Kartik but is not ready to break the sleep of his mother. He thinks what to do now?
Vedika finds some AC repair people inside her room and she asks them what is this time to fix the AC? They informed Kartik is not in the house and she is also absent, hence they decided to get it fixed. Manisha and Swarna gets to know from Vedika that Kartik is not in the house.
Kairav gets up from the bed and calls Kartik, he is already reached Singhania house to meet Kairav but is hesitating. He gets the call from Kairav and informs him he is there in front of his uncle's house. Kairav gets happy and after making several attempts he finally opened the door for Kartik. Kartik and Kairav are spending time together.
Manish calls Naira to know about Kartik when Naira says she has no idea about Kartik's arrival at her house and then she checked that Kairav is not in his bed. She goes down to check and finds out Kartik is sleeping with Kairav. Vedika calls Naira and asks if Kartik is there? She says yes and she also says he is sleeping with Kairav. Vedika cuts the call when the grandmother of Naira says she will try to talk to Vedika once.
She calls Vedika and asks her not to stress out as Kartik comes there only to meet Kairav. Vedika behaves rudely with her and Naira noticed this and gets shocked.
Precap: Promo