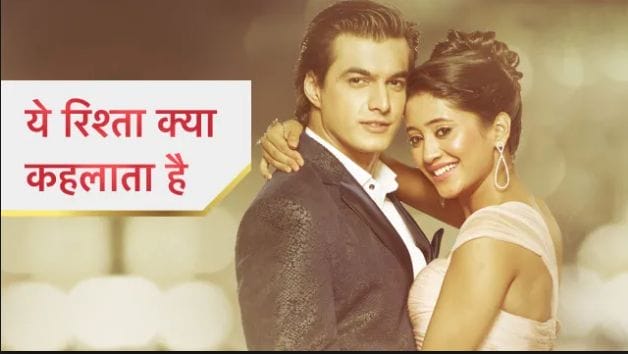 The Episode starts with Manish and dadi thinking what's the need of Naira to work when they have enough money but Suwarna tries to manage the situation but Dadi says this job is going to create problem again like previous ones. Kartik supports Naira decision Infront of his family and says to them Previously it happened because of him not because of Job. Kartik blames himself for past events and says he doesn't want her to depened on anyone.
Kartik enters Singhania's house with lots of balloons and gifts for Kairav. Devyani and Cauveri welcome him and tell him that Kairav has gone with Naksh to Krishna. He feels disappointed and ask how come Naksh took him as he knew he is coming. Devyani tells him that there is a carnival happening for kids at Krishna and when Kairav heard about it he insisted to take him along Kartik waits for Kairav and after carnival Kairav denies to go to home and forces Naksh to take him to ground so he can play football. Naksh reminds him Karthik is waiting for us but Kairav doesn't listen. Naksh agrees to Kairav request.
Kartik asks Devyani and Dadi when they are going to come ,it's already so late. Naira enters and Questions when he came. He funnily says before years. Devyani asks Naira about her interview. Naira says she can't accept that job because of long working hours and distance. Kartik offers Naira to work at Akshara Academy as Creative head. Naira gets emotional thinking her previous moments in Academy and agrees to work with Kartik.
Kairav enters with Naksh and Kartik tries to pamper him but Kairav reluctant behaviour leaves Kartik in confusion. Kartik wants to prepare bread pakoda but Kairav denies saying he want kachori. Naksh asks them to enjoy and went to prepare Kachori. Naira takes so many pics of Kartik and Kairav and Kairav seems moody and Kartik signals Naira what happened to him. She says because he is hungry and they tries to cheer up his mood. Naira asks Kairav to Kiss Kartik so she can click pic but Kairav escapes from that place saying Kachori.
Kartik is confused and Naira says he is like you who can leave anything for Kachori.
Later Kairav goes to his room and tears his pics with Kartik and thinks he hates his dad because he is very bad and doesn't want to celebrate his birthday with him. Kartik and Naira are discussing about pics and birthday celebration. Kartik asks Naira, why Kairav is behaving reluctant to be with him. Naira says everything is normal and they enter Kairav room and shocked to see the empty room. Then they got to know Kairav went to temple with Dadi from Naksh. Naira asks him go immediately to check birthdayy arrangements. They share hug and Kartik is excited to celebrate his bdy with Kairav.
At temple Kairav thinks his loving dad changed to bad one and he don't want to celebrate with him
Precap : Kartik waiting for Kairav to celebrate their birthday and he shares his excitement with his family and here Kairav denies to go anywhere stating he is sleepy. Naira is shocked with Kairav behaviour