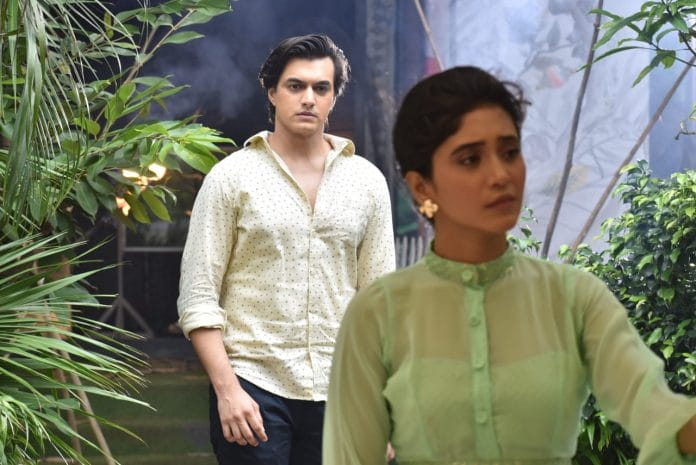 Yeh Rishta Kya Kehlata Hai 30th July 2020 Written Update on Justshowbiz.net
Today's episode starts with Naira trying to recall whatever happened in the past. She hears Sita's name and recall the moments with her. Naksh comes and tells to her that Kartik refuses to meet him too. Naira asks him to accompany her.
ये रिश्ता क्या कहलाता है अपडेट: नायरा ने लिया चोंकाने वाला फैसला!
There, Kartikt thinks once the confession papers will be sign everything will be fine. He dreams that Naira learns the truth. Back to reality he feels relax and says it was just his dream. Ahead, Naira and Naksh; visit Sita and apologizes her for cheating her. She thanks her for giving them loan. Naira asks Sita if she can help in getting Kartik out from this trouble. Sita refuses. Naksh coughs and the duo somehow manages to enter Sita's house. Sita asks them to go back home. Naira tries to find the truth. She sees Kundan lying on the bed injured. Naksh asks Naira what happened. Naira says she learned what happened with Kartik.
Also read in Hindi:
ये रिश्ता क्या कहलाता है अपडेट: नायरा को पता चली कार्तिक की चोंकाने वाली सच्चाई!
Further, Suhasini asks Goenka's to help Kartik and prays to God. Here, Naira meets Kartik and tells to him that she learned the truth and asks Kartik to tell her the whole truth. Kartik refuses to tell. Later, Kartik reveals about the deal signed between him and Sita. Naira stands shocked and cries. Kartik gets angry learning Naira tricked him to confess the truth. Naira cries and says to Kartik that he made a wrong decision. (Episode Ends)
Precap: Naira turns Tina to trap Kundan