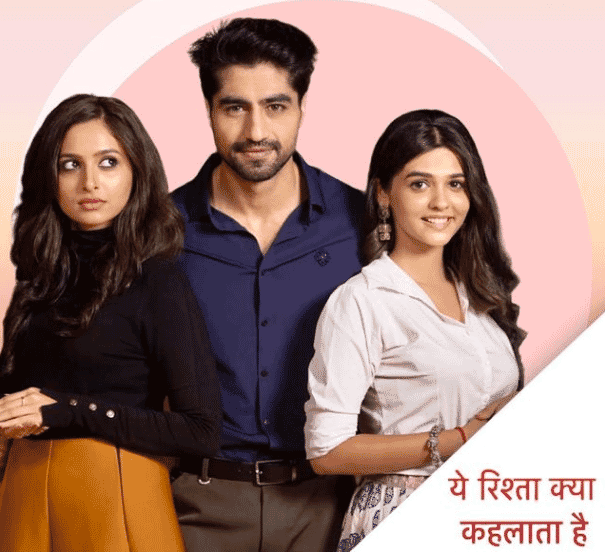 Yeh Rishta Kya kehlata Hai Spoilers, Upcoming Story, Latest Gossip , Future Story, Latest News and Upcoming Twist on Justshowbiz.net
In today's episode,  Rohan brings Abhimanyu to the hospital. Abhimanyu asks Rohan who all get love as he didn't got forgiveness. Rohan asks Abhimanyu to have water. Abhimanyu asks Rohan to give him sleeping injection. He adds if he will sleep he will feel less pain. Abhimanyu says he don't want to die. Rohan givs injection to Abhimanyu. Abhimanyu asks Rohan why the injection is not working. He asks Rohan if he is not fooling him. Abhimanyu feels dizzy. Rohan walks out from the room. Abhimanyu in the sleep realizes his mistake. He regrets getting hard on Akshara. Abhimanyu asks Akshara to forgive him. He wonders how Akshara moved on. Abhimanyu says he needs a help to move on. He says Manjiri and others ask him to move on, but how no one tells him.
Abhimanyu asks Akshara to forgive him. He realises his mistake. Abhimanyu says he needs forgiveness to move on in his life. Rohan gets a call from Manjiri. He lie to Manjiri that Abhimanyu had an emergency surgery. Arohi think Rohan is lying as no scheduled surgery for Abhimanyu. Ruhi asks Manjiri why Abhimanyu left her. She says if Abhimanyu don't love her life before. Manjiri asks Ruhi not to overthink. She further thinks Abhimanyu might be shattered over something. Manjiri says only Akshara can be a reason for Abhimanyu's weird behaviour. She wishes Akshara isn't a reason again.
Abhimanyu wakes up. He decides to apologize to Akshara. Abhimanyu think Akshara has moved on in her life and he doesn't have any right on latter. He says he needs Akshara's forgiveness to move on in his life. Abhimanyu decide to send text to Akshara. He wrote apology note. Mobile gets shut down. Abhimanyu looks for charger. Rohan comes for Abhimanyu's rescue. He asks Abhimanyu not to torcher himself. Abhimanyu asks Rohan he is right. He says how he will face Manjiri and Ruhi as he left the place without meeting them. Abhimanyu asks Rohan if he didn't hear anything whatever he was blabbering. Rohan says no.
Abhinav shows gifted stall to Neelima. Neelima wish Abhinav, Akshara falls in love. Akshara donates Abhimanyu's gifted sweater.  Manjiri hugs Abhimanyu post he returns back. Abhinav soul talk. He fears losing Abhir. Abhinav decide to live in present. Muskaan asks Abhinav if he is practicing confessing love to Akshara. Abhinav and Muskaan argues with each other. Muskaan says to Abhinav that one day they both will get the love of their life.
Kairav mocks Manish over impressing Swarna with a love card. Manish and Kairav argues with each other. Manish wish Kairav falls in love with someone who believes in love. Kairav says to Mainsh that he will never fall in love.
Precap: Arohi gets an electric shock. Akshara decide to visit Udaipur to see Arohi.
Also See:
Yeh Rishta Kya Kehlata Hai 2nd February 2023 Written Update: Akshara's shocking decision