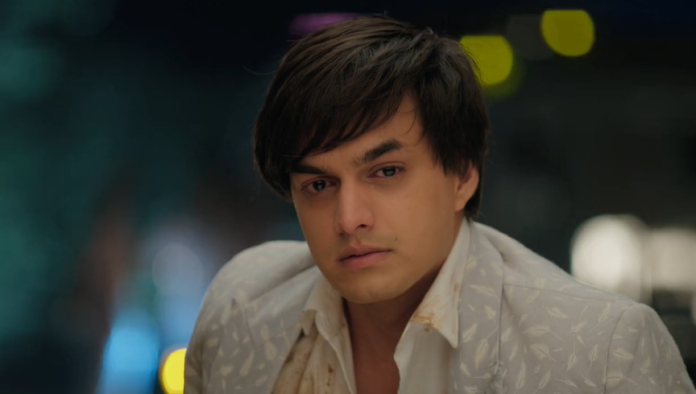 Yeh Rishta Kya kehlata Hai Upcoming Story, Spoilers, Latest Gossip , Future Story, Latest News and Upcoming Twist on Justshowbiz.net
Today's episode starts with Manish dropping Kartik to his room. He apologize to Kartik. Akhilesh says to Manish that he hasn't done anything wrong. Manish says he don't know about right or wrong but he break the faith of kartik. Kairav come and covers Kartik with quilt. He fives softtoy to Kartik and says till Naira is back they will consider the toy as Naira and will hug it and sleep. Kairav cries and says to sleeping Kartik that next morning he will will accompany him to search Naira. He says to Kartik that they both together will search Naira. Goenka's cries seeing Kairav and Kartik.
In the morning, Keeti gives water to Kalandi. Kalandi wait for Naira and says Karitk will bring her. Keerti cries seeing Kalandi. There, Kartik wakes up. He sees Lion soft toy and hugs it. Kartik see Kairav and decides to go and search for Naira. Other side, Manish receives a call. He sit shocked and his mobile fall. Police from the other side asks Manish if he is listening to him. Akhilesh the mobile on speaker. Police informs Goenka's that they received a dead body from the ditch and asks them to come and recognize whether it is Naira or not. Goenka's stands shocked hearing about the dead body. Kartik over hear the talk and says he will go to check the body. He says he is sure it can be Naira and will do formality.
Kartik asks Goenka's to believe him that Naira is not dead. He decides to go to the police station. Luv Kush, Naksh, Akhilesh and Mainsh runs behind Kartik. Kartik in the car thinks dead body can't be of Naira. Luv Kush cries for Kartik. Here, kalandi lose her mind. She says Naira might be coming anythime soon.
Kartik go to the police station and sign on the papers. He stops Goenka's to accompany him inside the room for recognition. Kartik go insode morgue room and strengthen himself to uncover the face of the body. He stands shocked seeing the dead body. Luv Kush, Naksh, Akhilesh and Mainsh wait for Kartik. Kartik comes out with Naira's bracelet. Luv Kush, Naksh, Akhilesh and Mainsh cries for Naira. Ahkilesh console Naksh. Devastated Kartik runs on road. Luv Kush and Manish runs behind him. There, Kairav wait for Naira. Kartik recalls his moments with Naira. In the meantime, Suwarna call Manish. She misunderstand Manish and informs Goenka's that body was not of Naira. Goenka's gets happy.
Afterwards, Kartik return back home and refuses to believe Naira is no more. Kairav see Kartik and enquires about Naira. Kartik don't reply. Kairav cries.(Episode Ends)
Precap: Kartik about to jump-off from the cliff. Naira's voice stops him