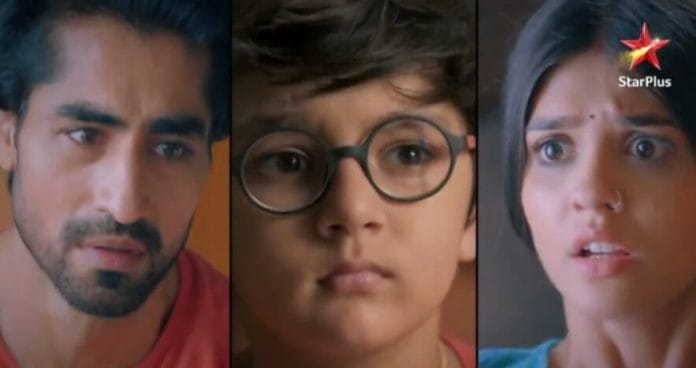 Yeh Rishta Kya kehlata Hai Spoilers, Upcoming Story, Latest Gossip , Future Story, Latest News and Upcoming Twist on Justshowbiz.net
Abhir to bring Akshara and Abhimanyu closer
Show Yeh Rishta Kya Kehlata Hai is heading towards Abhimanyu and Akshara's reunion. Abhir will help his parents.
In today's episode, The Goenkas struggle to make sweets. Akshara sees Manjiri. She asks Manjiri to help them. Manjiri stands stunned. Akshara asks Manjiri to come forward. She assures Manjiri that nothing will happen. Manjiri hesitates. Swarna asks Manjiri not to do anything. She asks them to guide them. Manjiri decides to prepare the sweets. Suhasini asks Manjiri if she is serious. Manjiri says she will prepare. Manish takes everyone out of the kitchen. Akshara asks Manjiri if she should light the stove. Manjiri fears. Abhimanyu asks Manjiri not to worry, as he is with her. Akshara asks Manjiri to start the processing quickly. Manjiri faces her fear.
Mahima and Manish praise Manjiri. Manjiri thanks Abhimanyu for helping her. Abhimanyu says she got the trauma because of him. Manjiri asks Abhimanyu not to blame himself. She is glad Abhimanyu saves other lives.
Later, Akshara and Abhimanyu ended up hugging each other. They got awkward later. 
In the upcoming episode, because of Abhir, Akshara and Abhimanyu will come closer. Abhir will request that Abhimanyu and Akshara help him with the school project. Akshara and Abhimanyu will team up to help Abhir. Will AbhiRa come closer while helping Abhir? Time will only tell.
Keep visiting this space for the latest news and spoilers.