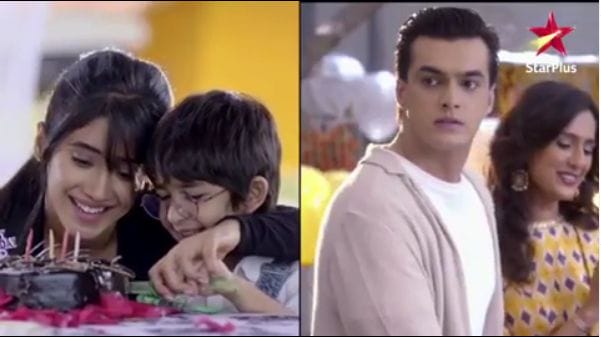 After the reconcilement of Kartik and Kairav in Yeh Rishta Kya Kehlata Hai, there is some more drama coming up their way to entertain the audiences. There was a huge struggle between Kartik and Kairav when Kartik was headstrong in making Kairav forgive him. At the same time, Kairav was also so strong in not letting Kartik into his life.
Later they both reconciled for good and made a happy family with Naira. In the upcoming episodes, Akshay will go to Goneka's house and will plan to stay there. Vedika will meet him there and Akshay will tell her that he has some hidden agendas and will also blackmail Vedika. Akshay will also further threaten her that he will reveal all his secrets to the Goenka family.
Later, Naira will spot them talking together and will grow doubtful on them. Later, Akshay will plot top kidnap Kairav. He will click pictures of Kairav and will send them to someone.
Meanwhile, happy Kairav will arrange a surprise party for Vansh. At the meantime, Vansh will wake up and will feel utterly sad that no one remembered his birthday and wished him. Later, Kairavw ill inform him that it was a part of the surprise birthday party.
Later, Kairav will also plan for a Halloween Party.
Keep reading for more updates.