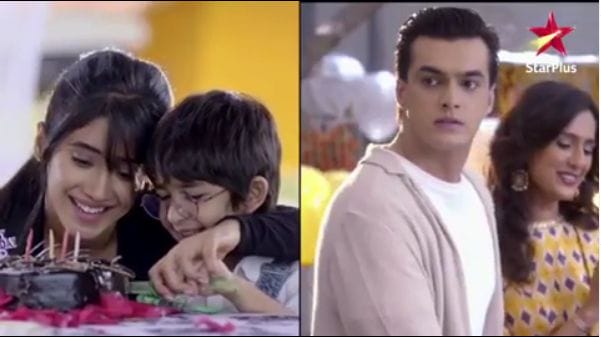 Yeh Rishta Kya Kehlata Hai airing on star plus is bringing some light-hearted moments through heated drama in the show. The show took a huge turn when Kairav refused to accept Kartik as his father and demanded a new father. His unexpected demand left Naira and Kartik in utter shock.
Later, Kartik decided to fulfil Kairav's demand and gets him a new father. In the upcoming episodes, Kartik will disguise himself as Jolly and will enter the house as Kairav's new father. Excited Kairav will ask Jolly to sign a paper.
Later, Jolly will enquire Kairav why he wanted him as his new father. Kairav will reply to him that his father Kartik always made his mother, naira upset. Jolly will hug Kairav. Meanwhile, Naira won't be happy with Kartik's drama and fulfilling Kairav's baseless demands. Still, Jolly will plan for a surprise for Naira.
Kairav will also get excited. Later, Jolly and Naira will kiss Kairav and Kairav will keep another demand asking Jolly to kiss Naira. Kartik aka Jolly will happily kiss Naira and ends up in deep trouble when Naira accidentally pulls off his beard. Will Kartik be able to justify his deeds in front of Kairav?
keep reading for more updates.