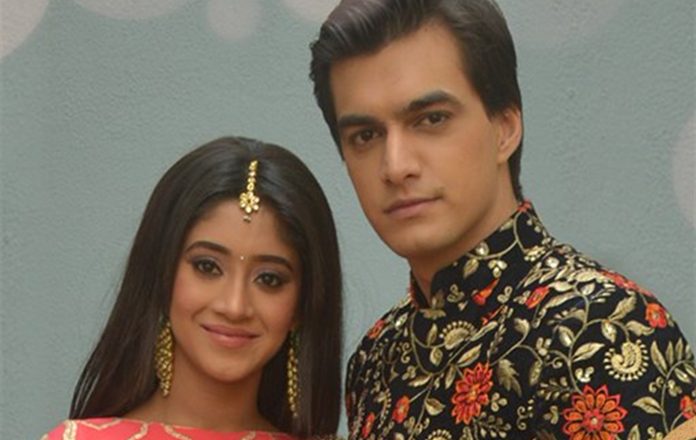 Star Plus superhit show yeh rishta kya kehlata hai is seeing some major points these days in their story.
As reported earlier Damini questions Naira whether she is a good mum or not,Damini says Naira is fighting the sole custody case but the truth is she didn't wish for this child and wanted to abort it. Kartik is stunned after knowing this truth and Naira cries helplessly without revealing anything , Damini proves her point with proofs providing needed documents to court which proves Naira enrolled for Abortion process in new Victor hospital Goa and this news baffles everyone.
kartik confront Naira regarding this matter and Kartik says Naira he wants to know the truth, he don't want to believe others ,he asks her whether Damini accusations are true about her or not, Kartik assures her to believe her words but Naira tries to left that place She says that she don't want to talk about the matter Kartik drags her back and pins her to the wall and demands her for answers and questions her whether she is the same Naira who wants to risk her life for kids in the past and request to answer his questions why she want to kill their child , Naira shouts back saying she don't have answers for these questions and left the place
In some place During the meet Vedika recalls the mysterious man and says thank God he didn't see her and planning to reveal her past to karthik but later she got call from that mysterious person and she baffled after listening to his voice
In the upcoming episode viewers gonna witness Naira contacting Karthik to meet her in some place,During that meet Karthik shouts on her saying what bomb news she gonna reveal this time than Naira informs him she is ready to give complete custody of Kairav to Karthik and he can have full rights on their kid which stuns Kartik
What's Naira truth? What's vedika's connection with mysterious man? How these truth revelations will change Kartik equations with Vedika and Naira.All these questions will be answered in the upcoming episodes.
To know what will happen next in your favorite show, keep watching this space for new and exclusive updates.