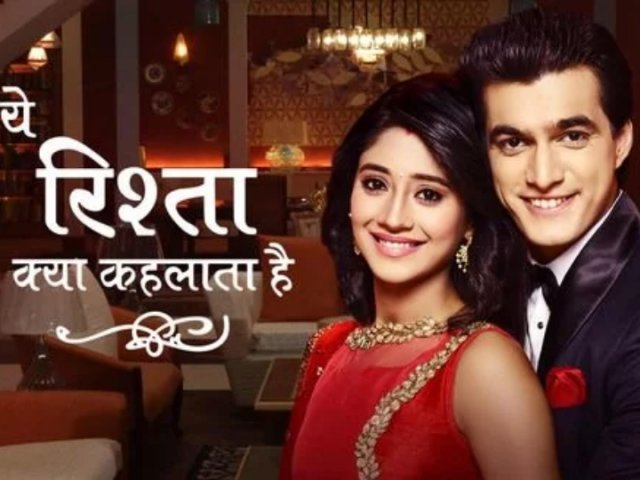 In the latest episode of "Yeh Rishta Kya Kehlata Hai" Naira is struggling to get Kairav treated by the best doctors while time is still there. Kairav was being adamant to meet Kartik but Naira managed to convince him to have food just like Kartik did. Lisa got amazed seeing that. She tries to make Naira see the light. She tries to explain that destiny was trying to get them closer so they can not get seperated again. But Naira refuses to understand.
Also Read: Yeh Rishta Kya Kehlata Hai Spoiler :- Vedika and Kartik perform in their Sangeet ceremony
Later,Naira learns that the surgeon wasn't coming in for the treatment of Kairav. Dr. Pallavi suggest Naira to go to Mumbai for his treatment.
Here, Kartik apologizes to Vedika and asks her to give him some time. Vedika assures Kartik that he has no pressure on him and ask if hr is sure. Kartik replies in positive. All of them get ready for Sangeet ceremony and perform on songs. Pallavi, a friend of Vedika also joined the Goenkas in the celebrations. She told them about Tina whose son was very ill and explained how she needed money for the treatment of her son. Kartik gets emotional and offers to help the kid's mother. Pallavi calls Naira to give her the good news. She asks him to thank the person and extends the phone to Kartik. Naira gets emotional hearing Kartik's voice and realizes he is the one financing Kairav's operation.

Now in the upcoming episode viewers will see Naira getting Kairav ready for the operation while the Goenkas make preparations for Kartik and Vedika's haldi ceremony. Later, Kartik is in for a huge shock.
Are you all getting impatient too for Kartik and Naira's reunion? Because we sure are!
Hey guys, for more such updates watch this space and till then lets keep buzzinnn'!!!!