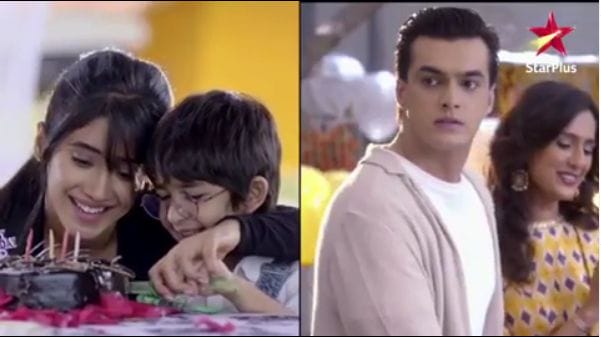 Yeh Rishta Kya Kehleta Hai is showing the battle Kartik is fighting to win back Kairav. The main focus of the story falls on Kartik and his never-ending efforts to make Kairav hate him less. The Singhania family will also arrive at the Goenka family's house to celebrate Kairav and Kartik's birthday party.
With expectations soaring high on this party everything will seem to go according to the plan and smooth. Kairav will also come out and join the party. He will seem to be quite enjoying the party. Kairav will also feel happy to see everyone at the party.
While both the families come together, they dance, have fun and click pictures together. In the event of them being happy and content, Kairav's hatred towards Kartik will grow even more. He will end up yelling at Kartik and showing how much he hate her loud verbally.
Witnessing Kairav's anger Kartik and Naira will get shocked. Kartik will be shattered and Naira will help to console him. Meanwhile, Naira will also make Kairav understand the situation but Kairav's stubborn heart will not accept Kartik. At last, Kartik will ask Naira to take Kairav back to Goa. From this point, it seems impossible for Kairav to forgive and accept Kartik.
Will Kartik succeed in wining Kairav's heart? Keep reading for more updates.