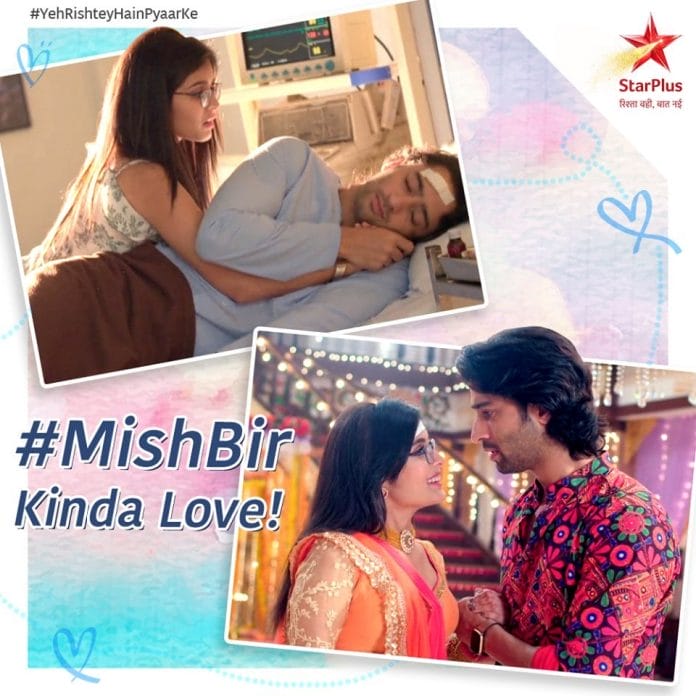 In coming episodes, while Abir is sending gifts to Mishti's Badi Maa through Kunal, he himself pens down his shayari's in a diary. Meenakshi, on the other hand seeking for girls for Abir's marriage. Mishti missing Nannu. Abir and Kunal are going for a business meet at swimming pool. But Kunal stays at home to fulfill the challenge which he lost. Kuhu hints him to change the attire.
Nannu is introduced as a successful businessman skateboarding around a pool. He thinks Shayari is very important for a client for a deal but slips and Abir saves him. He is Nishant. Nishant loves the idea of Abir's App. Nishant talks about his girlfriend and Abir doubts that she's Mishti because the description matches Mishti's preferences except that she doesn't wear specs. Nishant ask him to rectify shayari but Abir denies it. Later, he is shocked to see Mishti with Nishant. 
Then, in an upcoming sequence Mishti falls in swimming pool and unable to swim. To save Mishti from getting drowned Abir enters into pool and lifts her into her arm. They have a moment together when their angst surfaces and both find themselves in still craving for each other. 
For more such updates, keep reading this space. Until then, Let's Get Buzzing!!