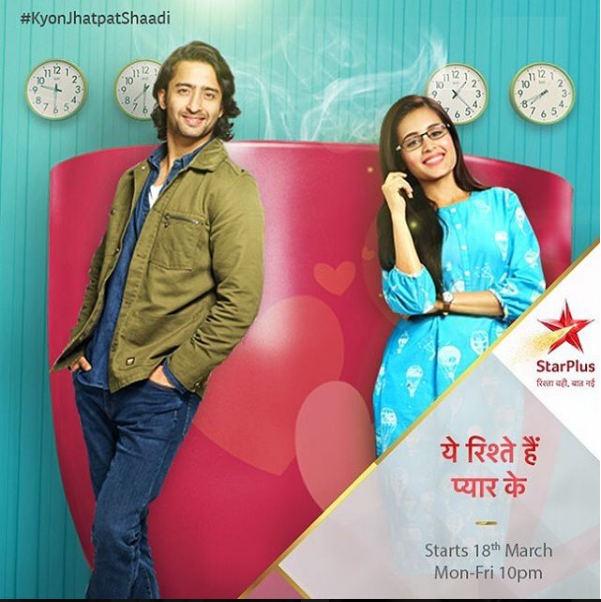 Star Plus's family drama cum romantic love story Yeh Rishte Hai Pyar Ke is seeing some very delightful moments between Abir and Mishti as they are on the verge of getting married to each other for love. in a surprising turn of events for the Maheswori family, Meenakshi will reach the Maheshwari house and will tell the Maheshwari family that she has come to fix Abir and Misti's marriage date. Misti and Abir will hear her conversation with the family.
Maheshwari family will get Surprised hearing Meenakshi talk about Misthi's alliance to Abir and Meenakshi standing up with support for it. Back to the Rajvansh house, Kunal will be seen confronting Nidhi and Jaggu in the middle of the act where they will be trying Mehul at his room. Mehul will accuse the Rajvansh family of hiding truth from him. Nidhi will then tell the Rajvansh family that Meenakshi has gone to Maheshwari family to fix Abir and Misti's wedding date which will shock Mehul and Kunal. Kunal will get hyper and lose his temper after knowing this.
Meanwhile, in the Maheshwari house, everyone starts celebrating for Abir and Mishti's now confirmed marriage with sweets. In the midst of all the celebrations, Kunal will reach there and jokingly says that everyone has been enjoying the good news without him.
Maheshwari family will welcome Kunal as he prepares himself to fake his happiness and joins along in the celebrations. There, Mehul will notice Meenakshi's stroke of genius and hatches plan involving Kunal. Right in time, Kunal will devise a plot to turn up against Mishti and his firm move will stun everyone and leave them shocked out of their wits.
Do follow us for more spoilers updates as such and hot news from the tinsel town.