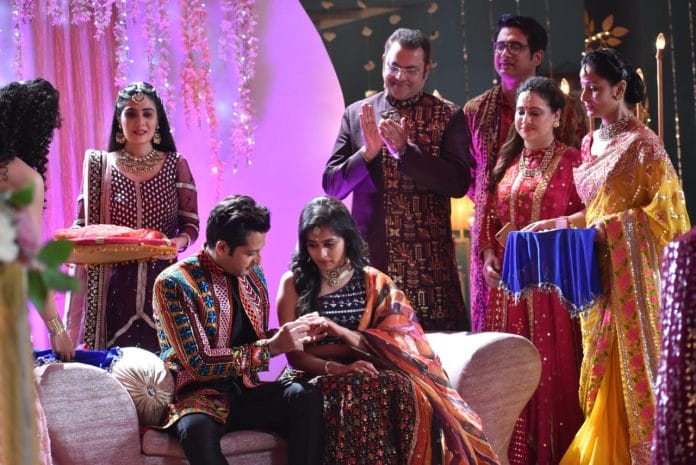 In the upcoming episode of star plus popular show Yeh Rishtey Hai Pyaar Ke, Meenakshi will ask Parul that she must be happy as things happening the way she wanted and her children don't listen to her.Parul will reply that she herself did what she wanted all these years.Nanu will repent not knowing what is happening inspite of being elder one in the house.
One of Jasmeet friends taunt her for always taunting Mishti that she has two broken engagement but now giving her son in marriage to her.Nishant will come and cheerfully tell Pinky aunty that theirs is a jodi made in heaven as he is a recovering drug addict and Mishti has two broken engagements.Kuhu will realize she missed hiring Dol for the function and worry.Kunal will come and announce he brought the dol with him and soon all start dancing.
Abir will make an entry playing Dol and everyone gets shocked.He recites a poem about love.Vishamber will get angry but Rajshri stop him.Kunal will tell them he brought them to assist Kuhu and request to let them stay and play.They agree reluctantly.Mishti will be stunned but Nannu will take her with him.Abir will reminisce their old memories.They start the ritual and Mishti,Nishant will exchange rings.Abir will think about his own engagement and owe to explain and win her back.
Stay tuned for more daily updates on ur favorite shows.