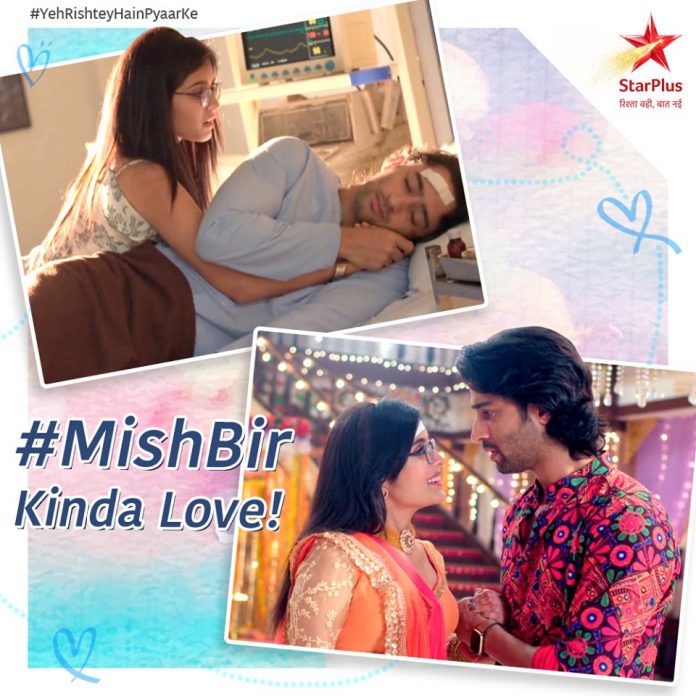 It's been quite a while in Star Plus's romantic love story cum family drama Yeh Rishte Hai Pyar Ke that Mishti has been out in the hunt for Mehul's real identity, his intentions behind coming back into Abir's life and the truth about his life.
The newest spoilers for the show suggest that now she will get to know everything about Mehul she needs to know as she is going to get the biggest clue to her search. Mishti has secretly gone to the temple to seek answers on who put Parul's pictures up there, but her search will not avail for long. Upon not finding her, Mishti gets disheartened and upset and decides to go away from there. Right then the priest will come there, and he will give her a hint to find out about the person she has been searching.
Back in the Maheshwari house, Badi Maa will look for the Mishti but she will not be able to connect to her. afterwards, she will call Abir to ask about her whereabouts. Abir too is clueless about it so they will wonder where she has been.
Meanwhile, Misti will be wondering about Abir's parents and she sees that in the temple Lalita has lost her phone. She will help Lalita to find her phone and in the process Lalita will see picture of Mehul and Meenakshi on her hand. Lalita shows a shocked expression and reveals that Mehul is her sister's husband. Misti will get shocked to hear this. She will dig in further and then all the truth will come out in front of her. After knowing the truth about Mehul she will get more confused. Meanwhile, Mehul will get worried about Kunal's reaction to Abir's marriage.
Do follow us for more updates and spoilers as you like it.