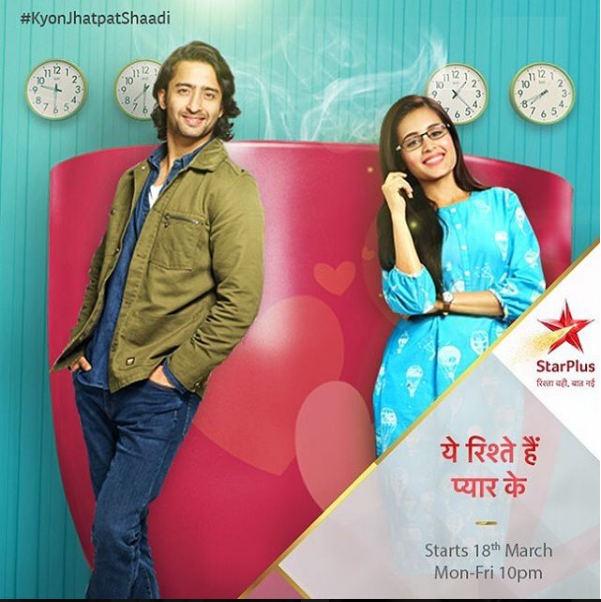 The episode begins with Kuhu sitting on the sofa and thinking for a minute she thought Kunal brought divorce papers and game is over. Rajshri brings water for Mishti and Varsha asks Kuhu why Kunal was so angry today. Rajshri says he doesn't want Mishti to get married tohis brother Abir and can go to any extent to stop it. Jasmeet says when we all know Kunal hates her then why are forcing this alliance. She taunts Mishti for creating problems in their lives and ask how long she will fight this battle alone.
Kuhu says she will have a word with Kunal. Varsha stops her and says he will get angry with you as well. This is about the relationship between two families so we elders will handle it. Mishti agrees with Varsha and tells Kuhu not to discuss this matter with Kunal and invite troubles. She says to Jasmeet that she is not alone in this battle even Abir is fighting with her.

Mishti calls Nanu and asks if he reached.He says yes and thanks Mishti for sharing Abir's secret hideout with him. Yashpal finds Abir sitting in an isolated place ,disturbed and hurt. Nanu tells Abir that his mother had always told him that a house's problem and its elder son should never get out.He further says running away from home will not give a solution to any problem. He says he dint run away,this place is like a home to him as it gives him peace and sanity.His father used to bring him here.Nanu tells him that if he follow his father the he will also go far from his family.

Abir shares his inner turmoil with Nanu and says he is extremely hurt the way his family is treating him. From the teenage days they made a plan that when he falls in love his grandfather will help him writing those love letters and Nanko will help in delivering them but when he actually fell in love no one supported him.Just like no one support his father. He says he always loved everyone unconditionally but why when it comes to his love people keep conditions before him and asks him to choose between the people he love the most.why does he get happiness in bits and pieces.

Nanu tells him he always supported him and told Meenu to fix engagement date.Abir says but dint you what happened,Mom brought those papers and ruined it.Nanu denies and says it was Kunal who did it.He says he knows both Nanko and his mom loves him but their love is not unconditional.

Nanu tries to make him understand but Abir is too hurt to think rational.Abir tells nanu that only Mishti and his father understands him in the whole world. He hugs Nanu and says he loves him but he cant take this anymore.

Next day Meenakshi comes to Abir's room and finds him missing. She fears if he has left the house but then finds his backpack in the room and feels relieved. Mehul comes and taunts Meenakshi he says your son wants to fly and he will give him the wings.He further tells her that the future below games to him and his son.

Abir comes to Maheshwari house and says he wants to have a word with Vishwambhar and Rajshri. Mishti is confused about the behaviour of Abir. Abir tells the Maheswari family that he now understands that Mishti can never be happy at his house and people will always find fault. Abir tells them that he has decided to livee separately with his father and Mishti post marriage.everyone is shocked. He tells them that he will find a house before engagement.

Abir comes home and informs Meenakshi about his decision completely shocking her and family.His family members tries to make him understand that they all are with him in his happiness and hard times as well. He shouldn't feel left out, Abir gets emotional and cries with them. While Meenakshi noticed Mehul is standing in a corner and smiling.

Precap – Mishti informs Abir that she is not happy with this decision of him and she doesn't want to stay away from family. Meenakshi calls Mehul to have a final talk.