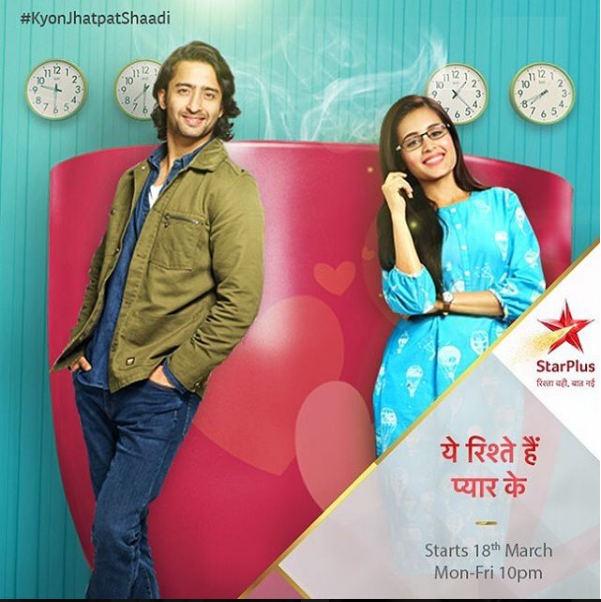 The episode begins with Abir and Mishti reach the temple area to find out about Meenakshi and looks for his father. on the other side, Meenakshi signs Laxman to go behind Mehul and Abir and Mishti are searching for her. Abir and his father had a hit and miss in the temple and some people are trying to capture him and he is trying his best to get rid of them. Meenakshi also has a hit and miss with Abir and then Abir prayed to god to let him meet his father. Abir tells Mishti that all the answers to his questions are with his mother and now it is time for him to confront his mother.
He decides to go back home while on the other hand, Mishti asks Rajshri not to initiate the talks of her alliance with Rajvansh family this soon. She tells them that currently Abir is so tensed about his father and I don't want this to worsen more because of me as he thinks Meenakshi aunty is misguiding him about his father. Rajshri asks Mishti to go and meet Abir as he can be sensible but in the end he is a human being and now he needs his life partner by his side to comfort him.
Mishti smiles at her and decides to meet Abir. Abir comes to the house and asks Yashpal about his father and says where is he right now and what is the truth behind his disappearance? Yashpal tells him what he already knows about his father and gets an unusual feeling. He is trying to find out about his father in his own way and Yashpal comes to him to ask about his visit to Maheswari house. He says everything is fine there and he doesn't need to think about it now. Yashpal asks him no to get angry with him.
Abir gets a call from Mishti who is trying to cheer him up and asks him to meet her beside her house lane. Here Kuhu gets doubt on Kunal post a conversation with Ananya. She spots him at a restaurant with a girl who came to give him the divorce papers but Kuhu caught him red-handed. She asks Kunal what is going on here? What he is doing here after saying he is in office meeting. Mishti is talking in phone with Abir when Laxman is taking Mehul in his car and looking for ropes.
Mishti missed seeing him there as she is busy on the phone. Yashpal and Meenakshi are talking with each other and Yashpal say Abir is hellbent on finding his father when Meenakshi says let him find as he will not be able to do anything as I handle it all well. Abir gets to listen to their conversation and gets angry on his grandfather for lying to him. He says I told you that it is you whom I trust blindly in this house still you did this to me? Yashpal tries to make him understand but he doesn't listen and goes from there after telling Meenakshi that he is not feeling like talking to anyone.
Precap : New Promo