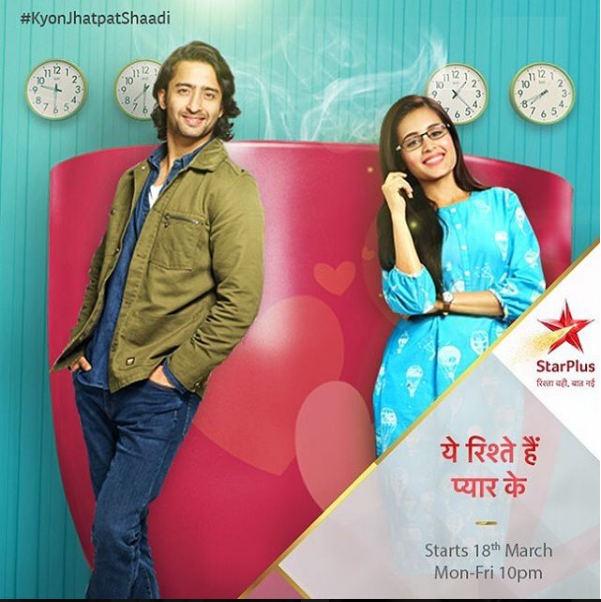 The Episode starts with Mishti and Abir enter their new house and Mishti get happy to see it. She asks Abir is he a future teller or a time traveller that how does he know that the dream which has not come true yet will not come true in future? and says if we wish something with true intention and from the bottom of our heart then it will be surely fulfill. Abir with closed eyes starts to pray , Mishti asks him what is he praying to God? He mockingly says that he is praying from the bottom of his heart for a less speaking wife, will he get one? Mishti hits him and they both get a bit of romantic.
Mishti notices her painting is hanging on a wall and says to Abir that he has already prepared for this house before her arrival? Abir says he couldn't too much due to the shortage of time otherwise he was planning to prepare this house as much as he can so that you can start to stitch your dreams once you came here. Here in Rajvansh house Meenakshi tells Mehul if Abir doesn't return to her then he wont get the property papers and he will always remain homeless. She tells him that he only has time till the engagement and if Abir leaves the house he too has to leave Rajkot. Mehul says that he will not go anywhere and she can do whatever she can, he will use his son as a sheild and this time it will be kunal and tells her to tell Babuji to find a way to persaude Mishti.
Mishti gets touched with Abir's words. Abir tells her how he will welcome her in the house post their marriage ritual and will take her to their bedroom. Mishti says nothing sort of these will happen instead he will wait for him in their bedroom all decked up and with a glass of milk. Abir says nothing like this will happen, his idea is better. Mishti let's not repeat those old things, try something new. They get romantic after pulling legs of each other.
Abir calls Mehul but he disconnected the call and meets the person who is asking for his money. He says wait for some more time, he will get his money for sure. Mishti asks Abir to have a proper medical checkup of Mehul uncle post their engagement. Abir says he has already consulted with an expert surgeon and told him to transfer all the reports to him but he doesn't get it from his father till now. Mishti say isn't it strange that in spite of having severe chronicle disease he doesn't have his medical reports. Abir says yes but when people are in poverty they cannot afford so many things, but now he is going to be the support system of his father.
Mishti realises not only Abir loves his father but he trusts him blindly hence she has to be extra careful about her doubt on him.
Mehul comes at their new house and say this house is very beautiful and much more bigger than his actual house in Rajgarh.
Misthi asks him immediately is he used to live in Rajgarh? Mehul says that is a very small town village area and poverty is the only thing available there. That place used to be his ancestral origin. Mishti immediately proposed to have their engagement in the ancestral house of Mehul and noticed his reaction. He changes the topic and says let us celebrate the engagement in such a way which Meenakshi desires for both. They had some conversation there and left while on the other hand, Varsha informs Rajvansh family about Kuhu is keeping a fast for Kunal good health and long life.
Mishti and Mehul gets into a competition of pani puri and Mehul gets a message of Meenakshi. Yashpal comes there and gives Mishti their ancestral bangles. He says Meenakshi send this for her. Nanu says that this belongs to his wife and Meenakshi kept it with care till now for the wife of Abir. He requested Mishti to make Abir understands and make him stay in the house. Mishti requests Nanu to trust her intentions but currently don't ask her to back out. She booked a cab for the next morning to go and have a check at Rajgarh.
Precap – Mishti reaches Rajgarh and investigates about Mehul.