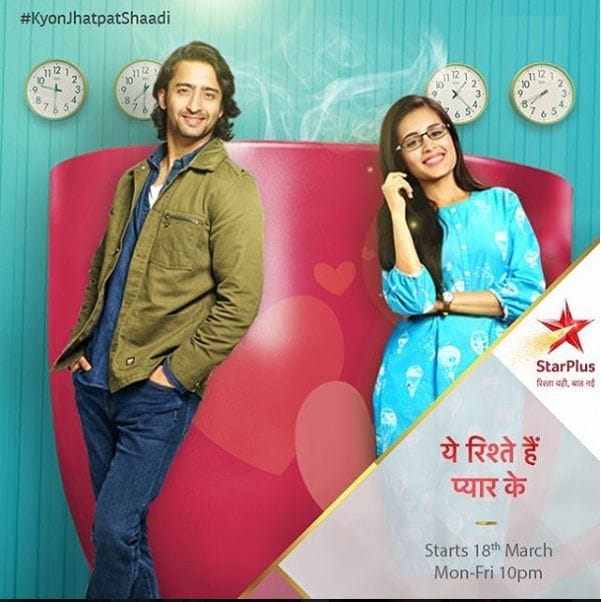 The episode starts with Lakshman is taking Mehul out of Rajkot and informs Meenakshi the same that they are on the highway and will cross the border soon. Minakshi inform them to complete the work precisely as Abir is out to find his dad. Mehul is trying to untie his hands and then he punches the people around him and put the break of the car by holding the driver and comes out of the car and runs. Lakshman and his men also run behind Mehul while in this process their car collided with Mishti's cycle. She falls on the road and gets up to see who did it. she gets to see the face of Mehul and recognize him to be the one whom she met in Mumbai. She is shocked and think why these people are behind him? Mehul is trying to free himself from the clutches of these people when Mishti intervenes.

In Rajvansh house, Kuhu is asking Kunal for what purpose he went in the restaurant? he says you have no idea about the business and that is why you are asking me these stupid questions. Kuhu says if you really have a business meeting then I will confirm it by asking Meenakshi aunty. Kunal says if you tell my mother anything about it then I will ask your mother to take you away from this house. Kuhu says this means you are lying to me, you went there for any other reason, not for any business meeting. Kunal says do whatever you want, I'm not going to love you ever in my life. Suddenly they noticed that Yashpal is falling weak and runs to save him.
Mishti saves Mehul from the goons when Abir also reaches there and he helped Mishti to take him to Maheswari house. Rajshri and Vishwambhar helps Mehul wholeheartedly and ask him to share the details of his family with them so that they can help him in finding them in Rajkot.

They settled Yashpal in a room and asks him to intake medicine. He is continuously asking for Abir when Kuhu says that if you don't take medicine that I will not call my brother in law. Yashpal takes the medicines and gets released when Kunal gets to know that Abir has gone to look for his father and he is shocked about the entire thing. Kuhu listens to their talk and decided to text Mishti to know about Abir.

Abir comes home and questions Meenakshi in front of Kunal. He also informed that he had a talk with his father today morning and he says that he needs his sons. Kunal also feels a bit of emotional but then he starts to think that did this will bring more tension in the house.

Meenakshi gives Abir the address of Mehul Mumbai resident and leaves from there. Abir leaves the house to look for his father. Kunal tries to stop him but he doesn't and says he is doing everything for both of them. Kunal feels helpless and watches him go. Kuhu comes and asks him to be with his mother as she needs him now. Mishti meets Abir outside of the house and says you are not alone in this and I am with you.
Precap : Promo.