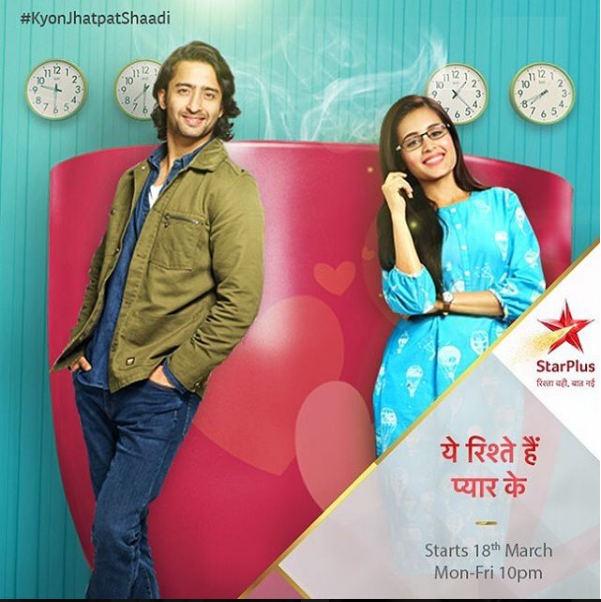 The episode start with Abir telling with his father that he wants to expand his work. Abir asks his father where did you learn this kind of work with garments? Mehul tries to convince Abir once again for not leaving home but he says all the things he is doing for him and Mishti only. Mishti comes home and Rajshri asks her what is she doing and why? Is there anything that she is hiding from her badi maa? Mishti thinks she will not be able to tell anything to anyone until she gets to know the truth of Mehul uncle . Rajshri informs Mishti that Kuhu is keeping fast for Kunal for the first time.
Mishti smiles to listen while on the other hand Kunal meets Kuhu in the market and Kuhu says is he stalking her? Kunal says if he is a stalker not her own person then why is she keeping fast for him? Kuhu says she is doing things for her entire family.
She blames Kunal for being selfish and says he just thinks about his own self and no one else. Kunal says to Kuhu that he will not be coming tomorrow to break her fast and asks her to tell the family the truth because this is not a fantasy.
Preparations are on in Rajvansh's house to send Sargi to Kuhu for her first Karwachauth. Kunal is watching it all and gets thoughtful. Abir comes to Maheswari house with sargi of Kuhu and Mishti gets happy to see him there. Everyone in the house greets him and the environment of the house is very festive. Mishti drinks juice from the glass of Abir which he noticed and then Abir also drinks juice from the same glass. Both of them share a good moment with each other. Kunal is missing Kuhu and is sitting in his room when he noticed their wedding picture and unknowingly he realized that he was crying.
Meenakshi informs Yashpal about going out and be invested in work for the entire day. She asks Parul to keep no less in arrangements for Kuhu as it was her first fast post marriage. Yashpal feeds Nidhi Sargi in place of her mother in law and Nidhi gets emotional and happy to be in such a family. Mishti left for Rajgarh already and is trying to find out information about it. Abir also kept fast for Mishti and is selecting gift for Mishti.
Mehul gets a call from someone informing him that he is being investigated by someone. Mehul thinks it to be Meenakshi whereas it is actually Mishti who reached the village and is trying to seek information. She asks the priest of the local temple about the Kapadia family and their stay at the village. Yashpal is upset with Abir when he suddenly realizes his father is missing from the place. He thinks now who he will help him in this situation? Mishti asks the priest to tell her about them and this place.
Precap – Mehul also reaches the village while Mishti entered the ancestral house of Kapadia family.