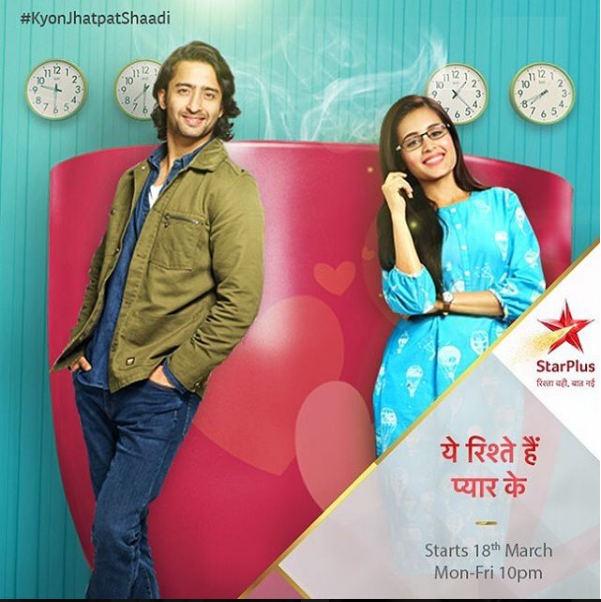 Episode begins with Mishti asking the pandit about Mehul Kapadia The priest tells her he just didn't leave any opportunity to demean the glory of Rajgarh. Mehul reaches Rajkot and meet the person who informed him about he is being enquired and ask how did that girl looks? Meenakshi asks Jugnu to pack the fruits and keep it in the fridge. Meenakshi says from now on she will do it as her father needs a friend and she can be that friend of him.

Meenakshi sees Abir standing and listening to their conversation. Meenakshi asks him to handover all the addresses to her from where he used to bring those ayurvedic medicines for Yashpal. Abir understands her tone and says he doesn't have any other option. He left from there saying that he has always maintained responsibilities and will continue doing it. Mishti comes to the Kapadia house. She tries to open the door but it is locked. Mehul comes there and thinks what is the next plan of Meenakshi now and he thinks someone must have come here. Mishti gets into the house and tries to find out about clues from certain things. Jasmeet calls Nidhi and asks about the food she likes for the dinner.
Mishti searches the house when she gets a call from Abir. While on the other side, Mehul shows the picture of Meenakshi in a village and ask if she is the person? That person refused to recognise anybody as he fails to see the face of the person. Mehul listens to the ringtone of the phone of Mishti and suspects that someone is inside the house. Misty tries to hide from Mehul by anyway and then she gets to see that it is none other than Mehul uncle in the house and she wonders what he is doing here now? Kuhu and Abir meet each other at a boutique for shopping. Abir says to Kuhu he is here to buy something for Mishti and Kuhu says Mishti is much stronger than her if she was in her shoes should have done something which she (kuhu) can't even think of right now.
Abir asks her to break her fast but she refused. On the other hand, Mishti is trying to hide from Mehul when she is almost get caught but at the end moment, mishti is able to escape from the house.
Kuhu meets with a person at a Cafe where Kunal is present. She puts up an act on the advice of Abir and Abir assures her that Kunal cares about his invention more than anything and to save his image he will surely come. On the other side in Rajgarh, mishti goes out of the house in a hurry and a pair of bangle which she got from Yashpal as a sign of his late wife falls on the ground but she didn't notice that. She comes in the temple and Mehul gets the bangle and he also comes at the temple looking for her.
Precap : Rift between Abir and Mishti regarding her arrival at Rajgarh.