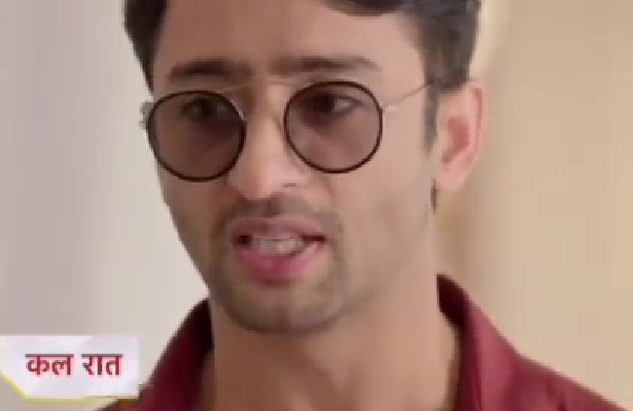 In the upcoming episode of star plus popular show Yeh Rishtey Hain Pyaar Ke, Abir will imagine Mishti asking him how did he misunderstand her without giving her a chance to explain and Kunal was the one who did the mistake but she is the one punished. Abir will think that Kunal must have told him the truth.
Kunal will search Meenakshi room for a proof that she knows Nishant was a drug addict. Jugnu will be on watch but run away seeing Meenakshi. Kunal will read Nishant's report from her wardrobe where its mentioned he was a drug addict.
Meenakshi will question him of spying on her and will also agree to being aware about Nishant condition. She will reason with him that her family is important than anything. Kunal will be upset.
Later Abir will confront Kunalabout spiking Nishant's drink when the latter denied doing anything wrong after his only mistake of marrying Kuhu for wrong reasons. Abir will be furious with Kunal for putting an innocent life in danger and also for hiding truth by lying. He will tell Parul that Kunal cant be her son or his brother.
Nanu and Parul will be stunned by the revelation. Abir will walk upstairs angrily and sits on the coach thinking how he misbehaved with Mishti. His eyes will fall on burnt paper pieces. He will find one piece that somehow missed being burnt.
He will be shocked to read Tumhari Mishti written on it. Abir will realize that this was the letter Mishti was asking him about and not the typed letter he got. He will learn the truth that Meenakshi must have switched the letters.
Stay tuned for more daily spoilers of your favorite show.