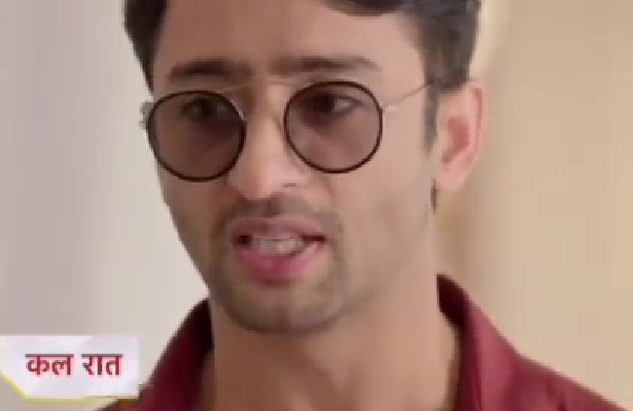 In the upcoming episode of star plus popular show Yeh Rishtey Hain Pyaar Ke Mishti will go to market to meet Abir. Abir will accuse her of hurting his brother due to her hatred towards Kunal. He will refuse to listen to reasons inspite of her repeated apologies
. Kuhu will tell Nishant Rajshri and Vishamber have gone to market. Nishant will run to warn Mishti who has gone to market. Kuhu will follow him. Abir will angrily tell Mishti he hates that he love her. Mishti will run behind him and he will push her without thinking and Nishant will catch her on time.
Abir will warn her to stay away from him and family and leave. Kuhu will try to tell Abir what Kunal did last night but Abir will not listen to her. Instead he will ask her to check Kunal.
Vishamber, Rajshri and Shaurya will witness the entire scene in market. Vishamber will enquire Mishti and she will confess she was in touch with Abir and Nishant will tell them about business deal.
Kunal will wake up and go in search of Abir. Meenakshi will worry about Kunal's odd behavior. While Parul will feel disheartened that Kunal hate her.
Kuhu will chase Kunal who was rushing towards his car and confront him for hurting her brother and for his unforgivable deed last night.
Meenakshi will wait to hear Kunal's answers hoping he might tell something to Kuhu. In anger he will burst out to Kuhu that he is not a Rajvansh and his entire life has been a big joke and it was Mishti who had finally told him the truth.
Kuhu will be shocked. Meenakshi will cry hearing truth and vows to make Mishti pay for it.
Stay tuned for more such updates.