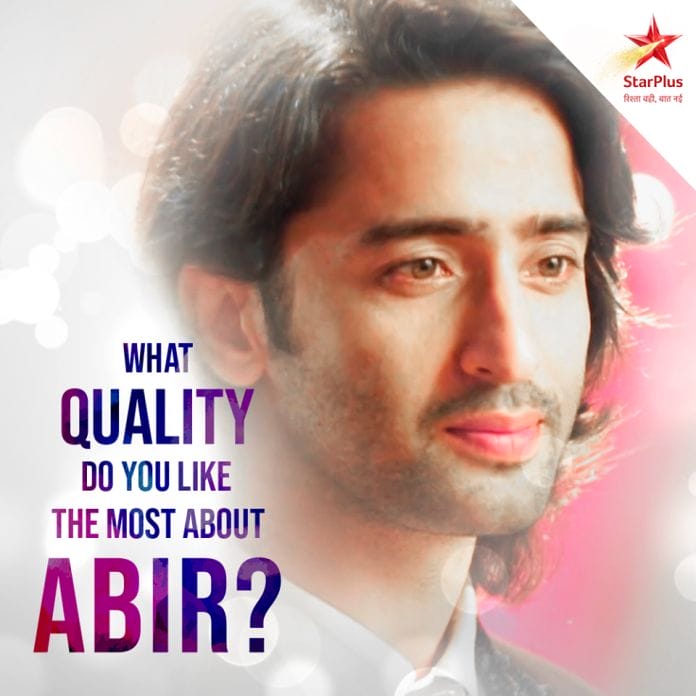 In the upcoming episode of star plus popular show Yeh Rishtey Hain Pyaar Ke,Abir will call Meenakshi to get Parul from jail as he will come home soon.Meenakshi will call someone and instruct to release Parul only after Abir's marriage.
Mishti will come home and the family will start questioning her.Mishti will tell the truth that she went to meet Abir.Jasmeet will get angry and start to scold her.Mishti will assure her that Abir is no longer part of her life and she won't change her decision. Meenakshi will wait to receive Abir outside.
Abir will confront her about not releasing Parul.Meenakshi will argue that as per condition he should marry first.
Abir will secretly put the camera on and instigate her in such a way she will confess blackmailing him and Parul is in jail because he don't give in to her demands.Abir will talk to Kunal and reveal to Meenakshi she was on video call and police heard everything.
Kunal will tell the inspector to release Parul.Abir will retort that he too will go to any extent for his love.
Kunal will bring a crying Parul home.Vishamber will get angry with Mishti as Jasmeet is right.He will tell her they can't keep worrying about Abir coming again and creating drama everytime.Meenakshi will again justify her actions to Yashpal and tell him she hates Mishti.She will warn that this time she will leave this house.
Abir will confess to Parul he is jealous of Nishant and Mishti's friendship and that he won't accept defeat until he make Mishti realize she still loves him.
Meenakshi will overhear.Abir will later tell Nishant not to marry Mishti.Nishant will refuse to listen to him as he is perfect for her while Abir has only hurt her.
Stay tuned for more daily spoilers on your favorite shows.