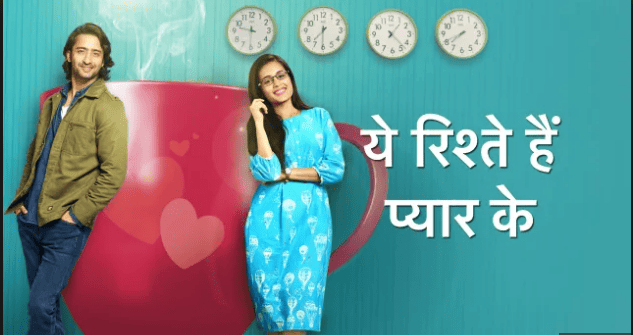 In the upcoming episode of star plus popular show Yeh Rishtey Hain Pyaar Ke, Vishamber will tell Mishti that Abir will not return to her but give her time until tomorrow and tell her if Abir doesn't come back, her tilak with Nishant will happen tomorrow. Jugnu will struggle to reach Abir to give letter as it falls on the ground and Nidhi take it. Jugnu will lie its from his girlfriend and run away.
Mishti will go to market in the hope of meeting Abir and Kuhu will see her there. She will request Mishti not to hurt Nishant as she know how loveless marriage can be. Mishti will insist on seeing Abir and run from there crying. Jugnu will try to inform Abir about the letter but Nanu and others will be around Abir. Meenakshi will be suspicious.
Jugnu will go to terrace with letter after hinting Abir but letter flies down due to wind from nearby ceiling fan. Both Abir and Jugnu will rush downstairs. Abir will be excited to know Mishti was here and eagerly read the letter. He will be shocked to read that Mishti is happy with Nishant and do not want to see him ever again. Flashback shows how Meenakshi will change the letter by deliberately switching on the fan so it fall down. She will think that now Mishti will never be able to get back with Abir.
Jasmeet will insist Nannu to say no to Vishamber and tell him she don't want Mishti as her daughter in law. Nannu will cheer her and tell her its first time Vishamber has asked something from family and he isn't saying no. Mishti will wait outside Rajvansh house and see Abir standing in terrace looking sad. Jugnu will call her to inform he gave her letter and Abir read it. Mishti will wonder then why he is sad.
To know more keep watching show and stay tuned for updates.