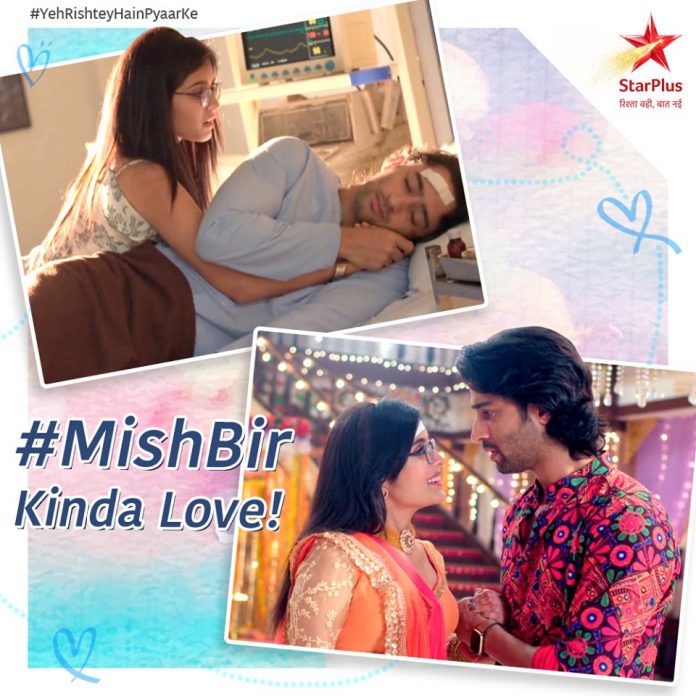 Star Plus one of the popular show Yeh Rishtey Hain Pyaar Ke is becoming interesting day by day with the entry of Abir's father Mehul.
In the upcoming episode, Mishti will tell Abir that it is wrong, they cannot live away from family. Abir will take Mishti from there as its noisy. As they leave, the goon collides with Mishti and drops the necklace. Mehul will pick up the necklace and Mishti spots him. Mishti will see the necklace and says it's the one Meenakshi wore on dandiya night. She will ask how he has it. Mehul will say it was stolen and he don't want people thinking things go missing after his arrival.
Mehul says he came on his own and checked with management about missing things and they gave it back. Mishti will say they should thank management for both giving a big donation and returning necklace. Mehul will pretend to be sick and they go home.
Kunal will miss Kuhu. He will scold one of his employee during a presentation. He will then see his employee showing the video of him being slapped by Mishti to others and laughing. Kuhu will sit alone somewhere and Kunal comes there and shows the video and ask if Mishti did this. Kuhu will say she neither knows or cares and She will not help a man who gave divorce papers.
Abir, Mehul and Mishti reaches mansion and Jugnu helps Mehul to his room. Abir will then throw the necklace at Meenakshi's feet and says since they accuse Mehul so much, he had to go out and find this inspite of being sick.
Mehul will then tell Abir and Mishti that he pretended so he can spend sometime with them. Mishti will wonder they could have spent time there itself why did he act. He asks what they decided. Mishti will tell him that they will not live away from family.
Meenakshi and Nanu will meet the Maheshwaris and she will tell them they have come to fix Mishti and Abir's alliance. Abir and Mishti reaches there and looks on stunned.
Keep watching the show and stay tuned for updates.