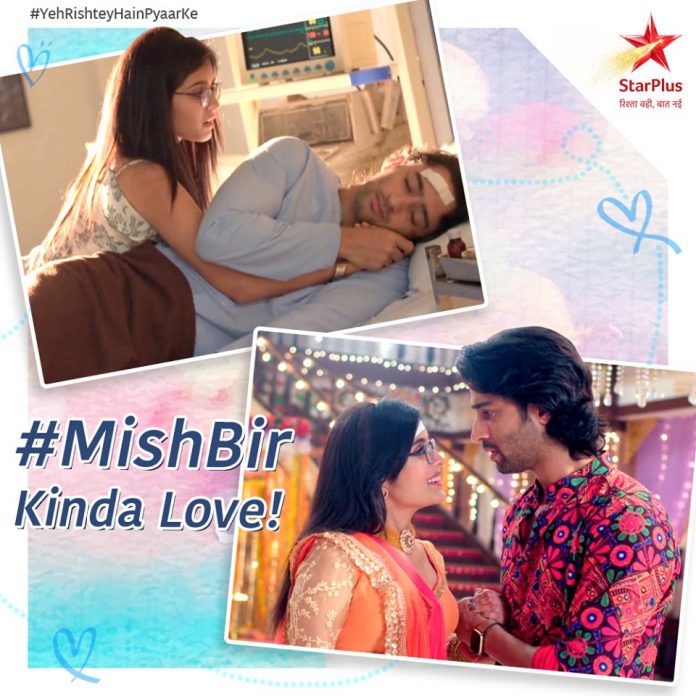 Star plus popular show Yeh Rishtey Hain Pyaar Ke has taken an interesting turn with the current track of Nannu and Mishti pretending to be in love in order to make Abir confess truth. In the upcoming episode, Nannu will give everyone turbans to wear for Mishti's birthday party. Abir will be reminded of their moments but instead of showing emotions he will dance at the party. Abir will get drunk on seeing Nishant and Mishti dancing closely. Meenakshi will track Kunal's location and arrive at the cottage. Kuhu will find Nissan's behavior strange.
Abir will walk away from the party and into the woods. Mishti will follow him. Abir will catch her following him , she will pretend to be indifferent. Mishti will attempt to get him confess he still cares. On the other hand Kunal will see Meenakshi who search for Abir. He will try to distract her from knowing about Mishti but She will insist on seeing Abir before leaving.
Abir will taunt her on seeing the tent and candles in the woods that she is mixing old memories with new relationship. Mishti will chide him that she is only celebrating her birthday the way she wanted and that him being in her life or not don't matter. She will instigate him and they have a sword fight with wood. He will push her away and say he don't care.
Kuhu will get shocked to see Meenakshi but taking on Kunal's cue that Abir was with her and that she will bring him. Abir will get inside the tent and in an argument feed her cake in a moment he will forget himself and pull her ckose. He will be about to kiss her in forehead when he hear Meenakshi and Kunal voice. He leave her. Kunal will stop Meenakshi from going inside woods.
To know more keep watching show and stay tuned for daily spoilers.