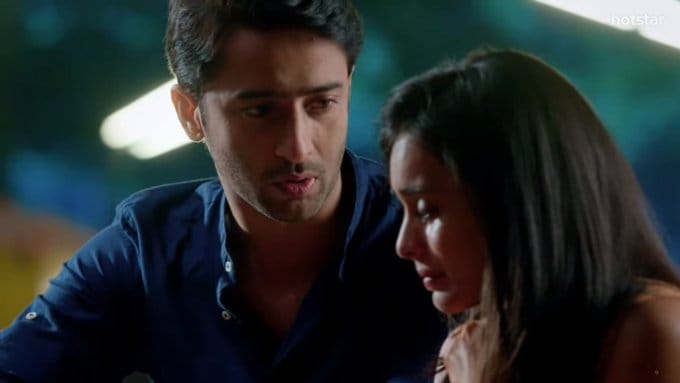 In the upcoming episode Mishti will come to Abir's room and will scold him for making her believe he dint love her all these months and for not telling her the truth before. They hug eachother and will cry as Mishti will tell him its too late now as she can't let down her best friend and her father. She will further tell Abir if Nishant had known the truth, he wouldn't have said yes to marry her. Abir will decide not to tell her that Nishant knows.
Nishant will meet Meenakshi at her house at the sametime and will ask her to promise not to let Abir come for their wedding as he love Mishti and her family don't deserve her. Meenakshi will swear to end Abir and Mishti story tomorrow and ask him to meet her here tomorrow morning and do as she says. She will in turn  ask him to promise that after wedding he and Mishti will go to London and never return.
Abir will promise to speak to Vishamber before her Haldi and stop the wedding. Mishti will leave tearfully hoping Abir will handle the situation. The next day, Abir will leave for Mishti house with his grandmother's saree that Nanu gave him. Jugnu will give him balloons. Mishti will come down for Haldi and Kunal will hold her hand to bring her out. Mishti will look expectantly at doorway and when came the family is shocked. Vishamber will ask him to leave while Abir ask him time to explain. He will tell that he broke his relationship for his family and now Mishti is forming this relationship for family. Before Kunal could explain the truth, Nishant walk in intoxicated.
Stay tuned for more updates on your favorite shows.