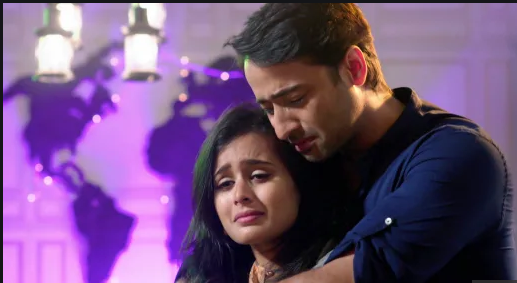 In the upcoming episode of star plus popular show Yeh Rishtey Hain Pyaar Ke, Nishant will assure Vishamber that he will always take care of Mishti and gives them an envelope containing his and Mishti's tickets for London tonight. Everyone will be shocked by that but Jasmeet say their story started in London so Mishti might not have any problem. Rajshri will take Mishti upstairs to get her ready. Kunal will call Kuhu from hospital to ask if she heard from Abir.
Abir body stay afloat on the water as he will remain unconscious. Some disciples of Lord Shiva will do Pooja at the temple next to lake and one of them spot Abir. They will rush to take him out and inform hospital for ambulance. Jugnu will suggest Kunal to get help from Meenakshi to find Abir. Kunal will go home and does the same. Rajshri tell Mishti to stop dreaming about Abir for which Mishti will tell the truth behind break up. Rajshri will get shocked and is disgusted with Meenakshi. Mishti will plead with her to let her go in search of Abir as she is sure something happened to him. Rajshri will refuse to lie and Mishti will promise her she will come soon to marry Nishant for family. Rajshri will put forth a condition that if she leave the house she should not return again.
Nishant would feel guilty for not helping Abir but hope to leave tonight so Mishti will never learn the truth. Meenakshi will call him and ask to meet him outside. She will ask him where Abir is as she had messaged him that Abir is in hospital and might have your report. Nishant pretend not to know.
Stay tuned for more updates.