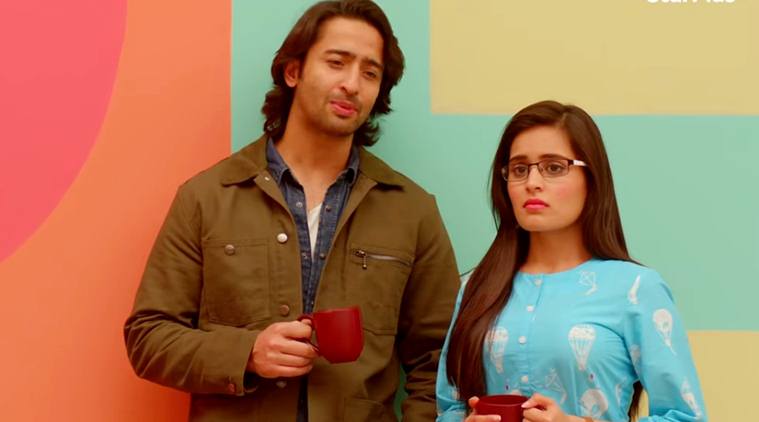 Yeh Rishtey Hain Pyaar Ke TV SHOW: CAST, STORY, VILLIAN, WIKI, BEST SCENE, Time AND MORE on Justshowbiz.net
SHOW
Yeh Rishtey Hain Pyaar Ke
MAIN CAST
Shaheer Sheikh
Rhea Sharma
Ritvik Arora
Kaver Priyam
Rupal Patel
GENRE
Drama
DIRECTOR
Rajan Shahi
PRODUCER
Rajan Shahi
CREATIVE TEAM
Now Known
PRODUCTION HOUSE
Director's Kut Productions
LANGUAGE
Hindi
TELECAST TIME/ DAY
9 PM, Mon-Sat
CHANNEL
Star Plus
STORY:
Show Yeh Rishtey Hain Pyaar Ke is set on Gujrati backdrop and revolves around shows main character Mishti and Abir. Mishti is a bubbly girl who believes in independence and compatibility of relationship. She raises the question against the old stereotypes on arrange marriages in India. However, Abir is seen keeping the same thought and supports Mishti.
VILLIAN:
Show Yeh Rishtey Hain Pyaar Ke is a family show and so far in the show there is no main villain present. Though, Meenakshi Rajvansh (Rupal Patel) and Kuhu Rajvansh (Kaveri Priyam) because of their thinking are misunderstood as a villain of the story.
BEST SCENE:
Well, there are many best scenes in the show. But Abir and Mishti's dramatic wedding on the bus top captured the audiences' heart.
FREQUENTLY ASKED QUESTIONS:
Yeh Rishtey Hain Pyaar Ke Song?
Show Yeh Rishtey Hain Pyaar Ke has some awesome songs collection. Right from Dheere Dheeer Se Mere Zindagi Mei Aana, Saathiya Mere to Yeh Rishtey Hain Pyaar Ke Theme music shows songs are soothing to ear.
Yeh Rishtey Hain Pyaar Ke Ritvik Arora?
Actor Ritivik Arora plays the character of Kunal Rajvansh in the show. Ritivik made his TV debut with Colors TV show Tu Aashiqui.
Yeh Rishtey Hain Pyaar Ke Latest News?
In the upcoming episode we will see Abir will learn that Ketki's alliance is fixed with the person whose brother Mishti killed in self-defense. The dilemma will make Abir to think whom he should support now Mishti or Ketki?
Yeh Rishtey Hain Pyaar Ke Upcoming Spoiler?
Abir learns that Varun is Karan's brother and decides to reveal the truth to Mishti.
Keep visiting us for more news, spoilers and latest updates.