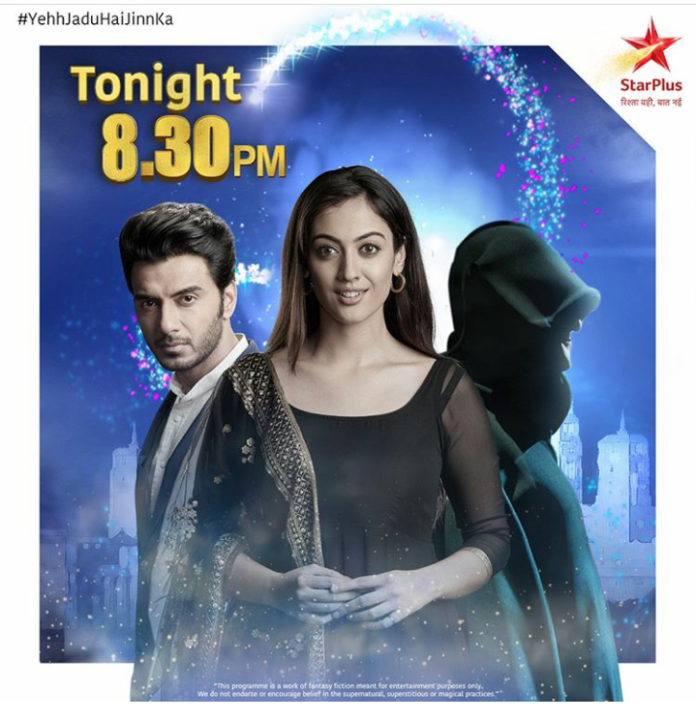 Yehh Jadu Hai Jinn Ka Upcoming Story, Spoilers, Latest Gossip , Future Story, Latest News and Upcoming Twist, on Justhowbiz.net
Episode begins with Roshni is asking for apology from her son. She says I should be the one who should have protect you but unfortunately I totally forgot about you. She cries and says that please forgive me for this and is looking at Armaan with teary eyes. a man comes there and says to the care that please forgive your mother or else she will it up your head completely with her constant nagging.
Armaan does a magic and gives a rose to Roshni in a form of expressing his acceptance of her apology. Rehan comes there who is in the body of Natasha and ask a one for that liquid which can help him to regain his actual body from Natasha who is in his body. Roshni doesn't understand what is going on and he tries to ask Aman and he clears her confusions and says basically due to a liquid Natasha goes inside the body of Rehan and Rehaan goes inside the body of Natasha.
Roshni sales is this the same liquid which you've used for the magician. Aman is going to give the liquid to them but in the hurry of taking it, they spilled the bottle and it breaks on the floor. Aman says to them what was so much hurry to take the bottle from me and Natasha starts to crying that I cannot live in the body of Rehaan anymore.
Aman asks her to calm down and Rehaan says Shayari told me that you people have some guide who has solutions for all kinds of problems and they left. Roshni couldn't stop her laughter after seeing all this. Rubina comes there in front of the black cave and recalls the incident when she meets black jinn for the last time. She says it's been 200 years that I was waiting for this day but finally I was able to demolish you.
She said to her that it's been a great journey to be a Tabizi but time has come for me to become Ayana once again. Rubina gets happy to see the powers of her is back and she tries to get her heart back but her powers are not working anymore. She is getting confused when the red jinn comes and offers her help. She asks him what will be the cost of your help? He says I want to be powerful and for that the sword needs to be handed over to me. Rubina agrees for the deal. Roshni sees a nightmare and starts to scream on Aman for flirting with another lady. She says you are only mine and I will not share you with anyone else.
Natasha comes and says to Rehaan I got to know that we have to get married for exchanging our bodies. Rubina tries to call the sword via Aman but it doesn't come down. Red jinn says to Rubina that sword will come only when Aman or his family will be in any problem. Rubina says then I have to look for some other solutions. A strange woman enters Junaid Manzil and tries to come near Aman but Roshni caught her and she lands in the arms of Aman.
Precap – That lady tries to say Aman about the upcoming danger and says someone stole all my powers.