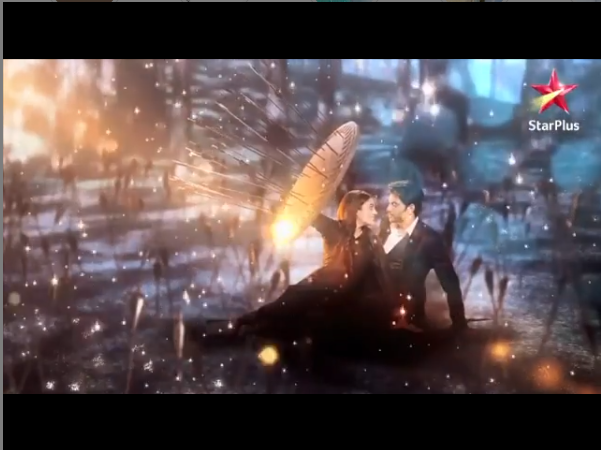 In today's episode termites are eating everything in Aman's home. They followed Roshni but Aman hangs her in air to save her. Later, he destroys all termites and puts Roshni on ground. When she comes back she talks rudely with everyone in family and tells Aman that she is leaving him. Aman agrees and both say goodbye to each other. Later, Aman says to his sisters that she wasn't Roshni because Roshni never calls him by his name. She always calls him as Khan Baba. She was definitely Kabir disguised as Roshni. 
Roshni comes inside clapping. She says to Aman that he was thinking of him with low brain but he is not so bad, after all he is his brother and transformed to Kabir. In flashback when everyone is busy, Kabir traps Roshni in a room and transformed himself to Roshni. Aman asks her to give Roshni back. Kabir brings multiple Roshnis in room everyone claiming to be real. Aman fails to identify the real one. Kabir says that he will kill every Roshni in room before he identifies the real one. Kabir starts killing one by one by stabbing them but all were shadows. Before he reaches to real Roshni Aman thinks quickly that real Roshni can never see him in pain. So he stabs himself. Real Roshni turns to Aayana in anger and saves Aman. She attacks Kabir but he disappears. He reappears and tells him that its injustice because Aman has Aayana and Baazigar both. He adds but today is taron ki barish ki raat and he will soon be Jinnad ka baadshah then who is going to save them and leaves. 
Roshni then says to Aman that she forgives him because she has seen how Aman is trying to rectify his wrong doings and will never leave him. They all goes to terrace to watch the beautiful night. 
Parveen thinks now she don't have to do anything because Kabir will take Aman to Kala Jungle. 
Precap:
Latest Promo