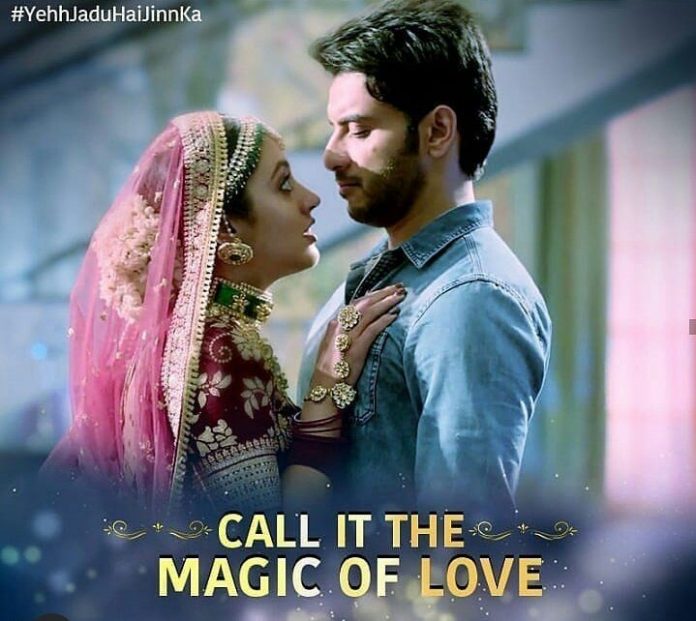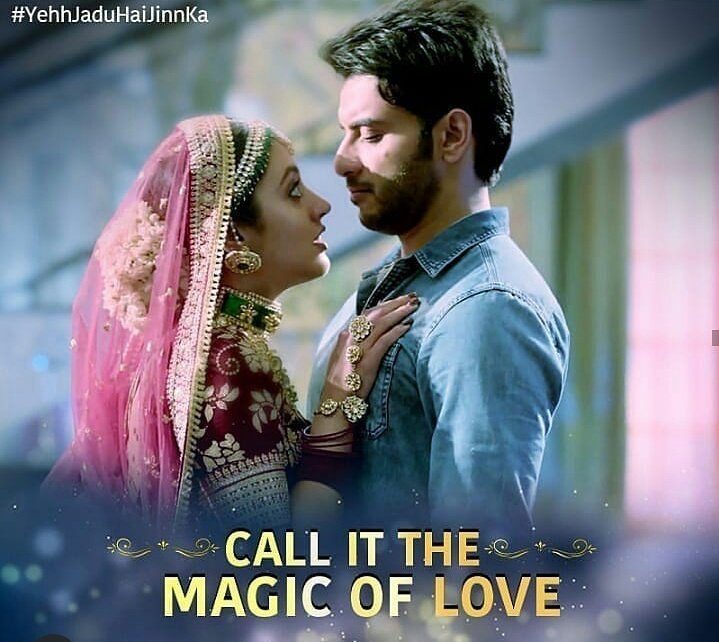 In today's episode viewers will see how Roshni (who is in Uttarkhand presently) and Aman are missing each other. While Aman keeps himself busy in his business, Roshni is working in a bakery as a manager making perfect Nankhatai. After a month, unfortunately, it is Jinn who has given her work and it's his bakery. However Roshni is unaware that he is Jinn but Jinn knows everything. 
Later, when she serves Nankhatai to one of the customers with tea as the best combo, she points out that bakery manager and owner would be best couple but Roshni ignores them. 
Here, Dadi asks Tabizi that when Aman will fall in love with Roshni, she says after Roshni's death. Three concentric circles of fire appear on roof of Aman's house. Aman is in a meeting when three concentric circles appeared on his neck and he starts turning. He hurriedly excused himself and reaches home anyhow. At home, Dadi is telling Fufi that Aman will fall in love with Roshni after her death and there is no way that she can be found. Aman arrives and tells everyone not to come close to him as he is turning. He goes to his room and try to control him from the Tabiz but in vain. He starts throwing things when he sees Roshni's picture and remembers everything. He remembers how Sameer tricked them. 
In cafe, Roshni is playing with a kid. Three concentric fire circles appears in front of her. Then, she is about to leave and asks cashier is there anything else to do. He points out towards an old lady as last customer for today. Roshni reaches to her but she demands the kid. Roshni trying to leave the place but she closes all doors with magic. One chef wants to help Roshni but the lady takes care of him and the guard too. 
Here, Everyone goes to Aman's room but he is missing. 
Precap:
Kid calling for help, Roshni turns into Aayana and throw her clips at old lady but to her surprise, old lady catches those clips. Later, Jinn is having those clips. Aman is beating Sameer severely.