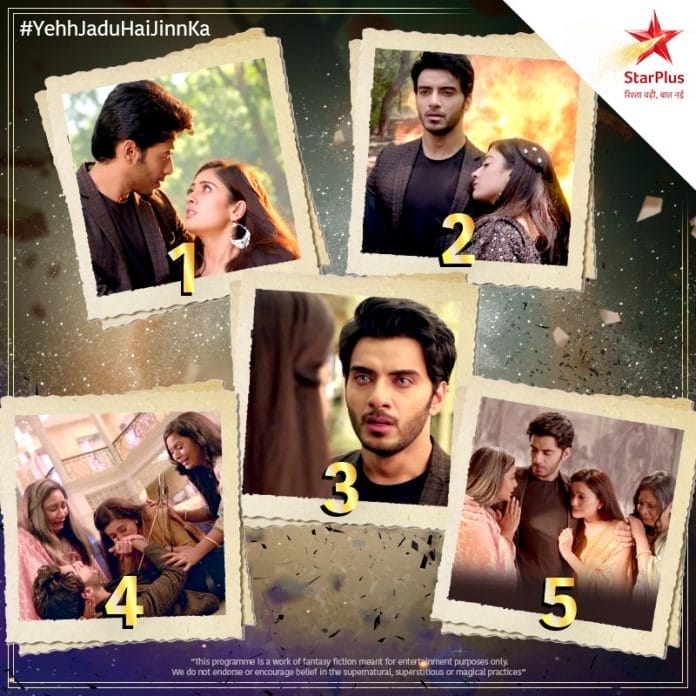 In today's episode Parveen provokes Aman against Roshni. Vikram also thinks what Roshni's mother says to him about Roshni being a gold digger and how she was ready to marry rich person despite of him having a wife. Also he thinks about betrayal of Roshni's mother and how she has taken his money from hospital. This made him very angry which he takes out on Roshni by screaming at her. Roshni asks to go with him to give gifts but he deny, shouts on her and says he don't want to see her face. 
Devastated and shocked Roshni goes to every house to give gifts. In the way she met her best friend and tells her everything about their marriage, their magic and how Aman confuses her.  Later, she drops at the house of Sharma aunt to give return gift. She was not at home but Roshni meets Bunty who insulted her at the Sangeet party and who was beaten by Aman on that day. 
He forcefully pull Roshni to come inside house, Roshni runs from there but her phone fall at home. Bunty chased her on roads. Here, Aman wasn't aware of the situation until dadi comes and asks about Roshni. By calling everybody's home, they found out about Bunty and Aman hurriedly goes to place. By the time he found Roshni, Bunty pushes her off the cliff. Aman jumps after her and after few hours comes in consciousness. Aman try to call Baazigar but he couldn't able to enter the jungle. Also, peetal darwaza couldn't open so RoshAn are stuck in jungle. 
Other side, Rakh Jinn says that this mystery jungle from where they couldn't escape and at night she will use her powers to eliminate them. 
Precap:
Tabizi says to Aman to encircle himself and Roshni with a powder inside his pendant. Aman doe that but in morning when Aman was asleep, Roshni wakes up and goes out of circle. Searching her, Aman too leaves the circle.