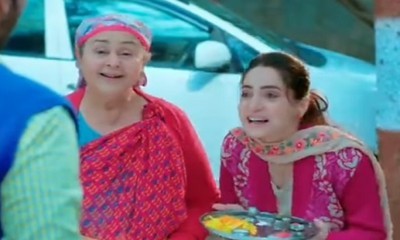 Yeh Rishta Kya Kehlata Hai: Muskan turns reason of Kairav (Abeer Singh Godhwani), Akshara's (Pranali Rathod) brother, sister union
Star Plus longest running show Yeh Rishta Kya Kehlata Hai is adding new twist in the story.
Akshara has taken her decision to run far away from her past and focus on what is in her present.
Little did Akshara knew that destiny has something else in cards for her and now Akshara had to rush to Udaipur.
Akshara learns about Aarohi's state and rushes to Udaipur to meet her sister Aarohi.
Akshara's Udaipur entry brings storm in Abhimanyu's life
Muskan too had got a job in Udaipur and thus heads there with Akshara and a bigger dhamaka is awaited.
Akshara marks her return in Goenka house and family is overwhelmed seeing her except for Kairav.
Akshara and Kairav's tashan continues while Muskan doesn't like it and takes charge to sort things out.
Muskan tries to question Kairav's anger and give him perspective of Akshara's pain but Akshara stops her.
How will Muskan handle things ahead and how will Akshara face her past?
Stay tuned for more exciting updates only on justshowbiz.net