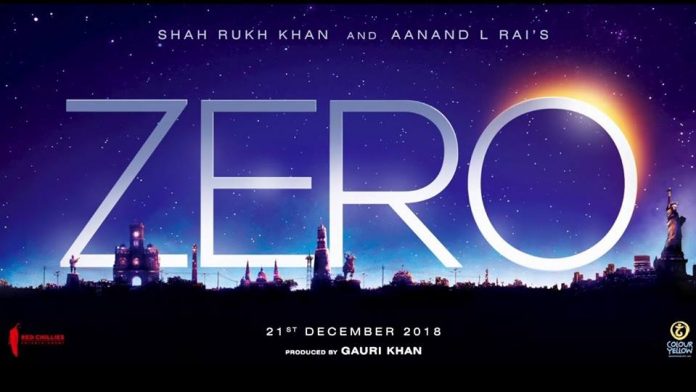 Since his last release JHMS his fans are waiting for him to make a comeback with a film that can not only do him better and also can prove as a good thing for him. His collaboration with Anand.L.Rai sir was a talk of the town since the movie was signed. The trio of Srk, katrina and Anushka were seen in Jab Tak He Jaan movie before this. This Anand.L.Rai directed flick has a centre character named Bauaa Singh, a 38 year old person played by Shah Rukh Khan who is vertically-challenged. Aafia who is a space scientist in the movie played extremely brilliant by Anushka Kohli Sharma is also affected by cerebral palsy. Bauaa who has a fantasy world regarding a film actress Babita Kumari (Katrina Kaif) wants to get married and have a normal life beneath the layers of his full of liveliness. He came to know about Aafia through a marriage consultancy bureau and decides to meet her. Thus marking the start of the battle of Bauaa singh life whether to live the life or spent life?  The journey of Meerut to Mars, worthless bauna to Bauaa Singh and Aafia to Babita takes along a lot of factors along with it.
The movie is blessed with a great story line and a talented cast. Tigmanshu Dhulia to Mohammed Zeeshan Ayyub is a integral part of the movie becoming a complete package. The complications of being specially abled in today's society and how two people who do fall in this category deals with it. The physical, mental and environmental differences between Baua and Aafia could not stop them from falling in love. But the jolt comes when Babita Kumari makes an entry in person in Bauaa's life spicing up the drama of the story. The first half of the established and sets an agenda for every character in the movie. Whereas the post interval story is all about how the karma plays along in their life and how Bauaa get over of his impulsive nature and tendency to prove himself valid in the society.
The VFX in the movie does a superb job and moreover the execution of different locations and situations. The marriage scenarios of south Indian culture was shown beautifully and also the training session in the space center shown in an aesthetic way.The best thing about the movie is SRK the actor, SRK the brand and SRK the name. Anushka delivered one of the best performance of her life, Katrina though shown up little but successful to engage audience with her character. All in all the movie stands out on every human emotional aspect and also leaves a good feeling in audience mind while leaving the hall premises. From the team of JustShowbiz we are giving the movie 4 stars.
Rating: ****/5