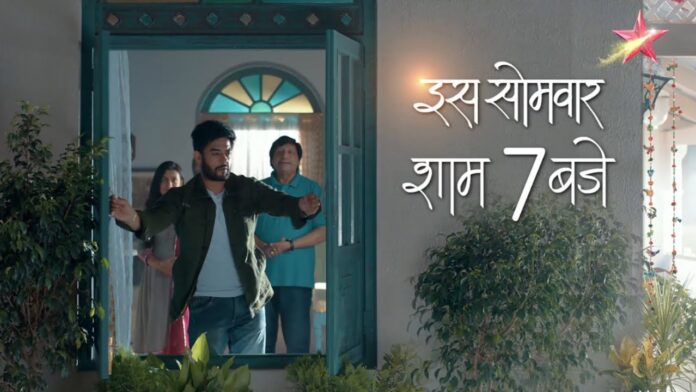 Zindagi Mere Ghar Aana Upcoming Story, Spoilers, Latest Gossip, Future Story, Latest News and Upcoming Twist, on Justhowbiz.net
The Episode begins with Pritam giving a file to the Officer and says that she is a sorted Woman and this file has about her investment. She asks him what does he wants to which he tells her that he wants Karan's Asthiya. He asks her why didn't she gave them. She tries to say something and he asks her how can she slap his Mother when she came for the Asthiya. She remembers how she pushed her out. Pritam tells her that he wants Karan's Asthiya and if she doesn't give them then he will keep her Asthiya of Future in her hands.
Amrita draws Pritam name for Santa Claus. Kabir asks her to call and tell him but she denies and asks him to do so. Pritam warns the Officer to check every file and tells her that he wants them today itself. Pritam gets a call from Kabir who tells him that he should become Santa Claus and come home. Pritam says that he can't and Amrita says that they thought him to be the Family and did so.
He asks how can he become Santa and whether he looks like a Santa to her. She tells him Angad will bring Santa dress for him. Kabir gets a call from Meera and he gets tensed. Pritam's Friend comes to him and asks him what about this Santa and Pritam tells him that they wants him to be Santa and tells him that Amrita asked hence he should become him. His Friend teases him and he says that the Family has lost a lot.
Nimmo comes to Amrita and asks her not to hide her Face and tells her that she is hers. She tells her that Pritam is becoming the Santa. She tells her that she knows that Karan keeps them together and they both Love him a lot and he would never want them to fight and she can't let Karan seperate from her and requests her not to be angry with her. Nimmo takes her hands back. Amrita turns to see Gurmeet and Beeji standing there. Gurmeet asks her whether she can't see Amrita's Pain and only her Pain and tells her that she has cried whole night. Beeji and Sony try to make her normal. Nimmo cries hearing them. Nimmo and Amrita hug each other.
Nimmo tells her that she don't want to snatch Karan from her. Amrita asks Angad and Sony where did Pritam go to which they tell her to Public Office. She wonders as to why did he go there. Pritam's Friend tells him that UD is none other than Jessie's Fiancee. Pritam gets furious and says that he has come to meet him. He says that they will search his every Hotel and asks to pass search Warrant. The Officer tells them that the Asthiya are ready. Pritam goes there. The Screen Freezes.
Precap: Amrita asks for Pritam. Pritam comes there. He tries to tell them but they don't let him and asks him to get ready as Santa Claus. They make him wear the dress and he sings the song. He removes the red cloth from the Earthen Pot and Amrita furious asks him what it is to which he tells her Karan's Asthiya shocking everyone. Amrita breaks down.
Click to read
Zindagi Mere Ghar Aana 30th December 2021 Written Update: Amrita Shares Her Love Story